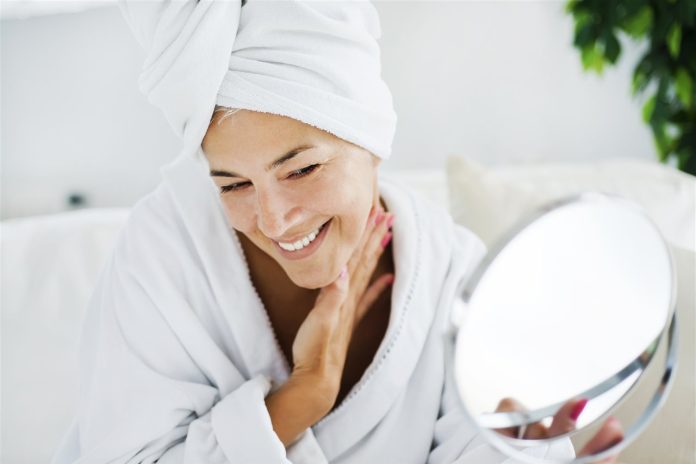 As you age, you may notice that crow's-feet, 11 lines, and smile lines pop up or deepen over time. There are many ways to treat these signs of aging. Many people opt for injectable fillers because they can have immediate and noticeable effects.
However, there are some drawbacks to injectables. If you've chosen to get injectables at a dermatologist's office to treat these fine lines and wrinkles, you know it's not a cheap endeavor. They can also be painful and require in-office visits.
The good news is that injectables and other invasive treatments aren't the only ways to get smoother, more youthful-looking skin. If wrinkles are a key concern and you want to avoid the expensive and often painful in-office treatments, you'll need to integrate three important ingredients into your skincare routine.
1. Hydrate from the outside with hyaluronic acid
Hydration is super important in protecting your skin and maintaining its youthful vigor. In addition to drinking enough water, you need to hydrate your skin from the outside. If you want a product that hydrates your skin effectively and keeps lines and wrinkles at bay, try hyaluronic acid as an alternative for dramatic results.
According to a study published in The Journal of Clinical and Aesthetic Dermatology, a group of women applied topical hyaluronic acid twice a day for eight weeks. The results of the study showed that the treatment significantly increased skin hydration, enhanced skin firmness and elasticity, and decreased the depth of wrinkles.
2. Increase collagen with retinol
Your body naturally produces less collagen as you age, which contributes to wrinkles and other signs of aging. As you get older, it's a good idea to take collagen supplements, eat collagen-rich foods and use products that increase or support collagen production in your skin.
One collagen-supporting topical ingredient you can use is retinol. According to the Cleveland Clinic, retinol increases skin cell turnover, exfoliates skin and increases collagen production. Overall, products formulated with retinols can reduce the appearance of fine lines and wrinkles.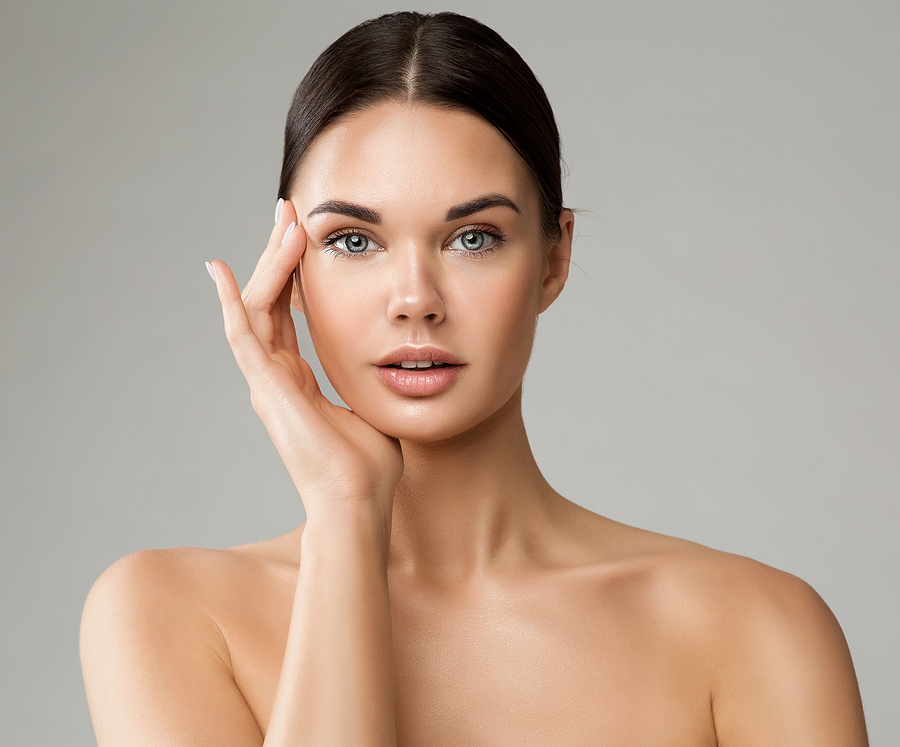 3. Kick-start skin regrowth with Swertiamarin
Your body is constantly making new skin cells and shedding old ones. According to Verywell Health, the average cellular turnover rate is 28-40 days, though this rate is higher in teens and decreases as you age. To maintain healthy, supple skin after age 30, you'll need to help your skin regrow healthy, new cells.
There are many products you can use to help with cell turnover and regrowth, but an innovative ingredient to look for is Swertiamarin. This plant extract isn't often seen in skincare, but it's commonly used by the U.S. military to help treat burn victims.
If you're looking for an affordable, effective product to target fine lines and wrinkles that contains all three of these ingredients, consider using the new Derm Correxion Fill + Treat Serum by RoC Skincare. Developed in partnership with an advisory board of Dermatologists and Plastic Surgeons, the serum had 97% of users experiencing instantly filled lines in just minutes, with 100% reporting visibly reduced deep wrinkles in just four weeks.
NYC Board Certified Dermatologist Dr. Michelle Henry recommends the Fill + Treat serum as an alternative to injectable treatments through the product's high efficacy formulation. "This clinically proven serum uses three forms of hyaluronic acid to plump and fill in the look of stubborn lines and wrinkles. Meanwhile, RoC's patented retinol increases cell turnover and therefore reduces wrinkles while Swertiamarin triggers skin's regrowth factors to build up epidermal layers that may be lost through the years."
No matter what, to smooth wrinkles and fine lines, you'll need a targeted treatment, whether it be injectables or topical targeted treatments. Start your journey to more youthful skin from the comfort of your home without breaking the bank; find this non-invasive wrinkle filler for only $24.94 at Walmart.com.
IMAGE CAPTIONS: BPT
——————————————-
Caption 1: