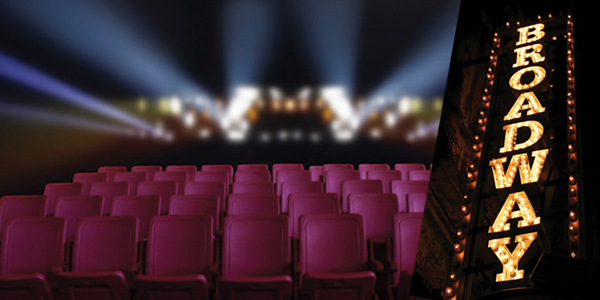 Yvonne Bonasera holds a Bachelors degree in International Business from LIU and JCU in Rome, Italy. She is a travel
consultant, blogger and teaches Italian, and has visited over 26 countries across 5 continents. Yvonne can be reached at ymbtravel@gmail.com.
Lights, camera, press play! Attention all Broadway fans. BroadwayHD, offers exclusive live streamin­g and on-demand shows for viewers across the world. Live theater lovers can access their favorites as well as new, live productions from anywhere. BroadwayHD proudly declares "It's the Broadway you know and love, curated from the stage to your screen."
In 2015, Tony award winning producers, Stewart F. Lane and Bonnie Comley founded this service vowing to give subscribers a unique Broadway experience on screen. It now showcases a collection of high quality performances with approximately 400 hours of behind the scenes extras and over 200 productions on demand. Viewers are offered an authentic way to witness the excitement of the stage from anywhere with internet access for only $8.99/month.
BroadwayHD, unofficially dubbed the "Netflix of Broadway," brings the big stage to your home or personal devices. They've partnered with Amazon and preloaded Ericsson TVs, delivering access to unlimited, premium content; from classic favorites you know and love- Phantom of the Opera, Cats, Jesus Christ Superstar, Les Miserables, to brand new, cutting edge theatre. Apps can be downloaded for IOS, Android devices and Roku.
Imagine being able to relive your favorite plays whenever, wherever, no need to travel to Br oadway. This one of a kind service allows for screening parties, family fun or date night ideas, bringing your favorite musicals, comedies, Shakespeare, and dramas right to your TV. You'll have the best seat in the house and never miss a single performance.
The critically acclaimed, the award winning Thom Pain (based on nothing) to be featured January 11. Nominated for a Pulitzer Prize, it won a First Fringe Award, has been translated into 15 languages and produced globally over 100 times since its premiere in 2004. Declared one of the best in stage writing, it was performed in the DR2 Theatre in New York after its run at the SoHo Theatre in London.
BroadwayHD has partnered with the country's most esteemed playhouses, including the Geffen in Los Angeles. The company recently announced its the only service to have expanded its partnership to London's West End, home to some of the world's finest theater.
The Wind in the Willows will be the first of the West End's performances. The beloved 1908 novel turned musical adapted by Julian Fellowes, creator of Downton Abbey, follows English gentlemen portrayed by animal characters: Mr. Toad, Badger, Rat and Mole as they adventure through a comedic series of events set off by Mr. Toad's bad and outlandish behavior. For more visit BroadwayHD.com for a full line up!