PUSH Fitness Club
515 Broadhollow Rd.
Melville, 11747
W: http://www.pushfitnessclub.com
Coupons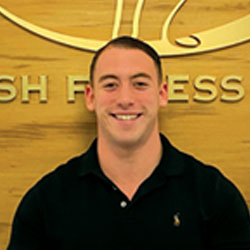 Imagine being able to take a one hour break from your hectic and busy schedule and do something great for your health? Well, Push Fitness Club lets you do just that. Upon entering the new Push Fitness Club of Melville, you'll realize that it's not your average gym. Defining what a fitness club is, they offer over 40 innovative group fitness classes, a spin studio, modern cardio and strength training equipment, luxurious locker rooms with sauna and towel service plus personal training programs.
Push Fitness caters to beginner and advanced members alike; tailoring programs to help you reach your individual needs. If you prefer one-on-one customized training, Push Fitness offers only the best. Included in their personal training sessions is a monthly full body analysis (weight, BMI, inches), nutritional guidance, advice for non-training days and the motivation you need to reach your goals.  If group workouts are more up your alley, they have an endless number of classes scheduled at all times of the day: Zumba, boot camp, yoga, body sculpt, spin, body strength…the list goes on. Just pick a time that works best and come prepared to work up a good sweat.
Surrounded by a multitude of gyms in every which direction, there are many reasons why people choose Push Fitness Club. Not only do they demonstrate what proper "Gym Etiquette" should be, but they are laser focused on cleanliness, affordable price points and employing a helpful and friendly staff that keeps their members coming back. According to manager, Matt Klivansky, "We welcome you in with a free, 7-day pass and after your first experience at Push Fitness Club, you won't have to think twice about joining."
Mr. Klivansky takes pride in managing and maintaining the facilities at Push Fitness Club. He brings extensive managerial experience in the fitness industry and expertise in the personal training arena. Having developed a passion for fitness at the age of twelve, he pursued his interests and became a personal trainer, receiving his certification at the age of eighteen. For people like Mr. Klivansky, they enjoy the challenge and abide by the motto that, "If it doesn't challenge you, it won't change you."
So, now that the new year is in full swing, it's time to set your new health and fitness goals and work towards them. With the help of their amazing staff and all the amenities Push Fitness Club offers, they can help you push yourself to the next level.
(photo - Matt Klivansky, Manager)