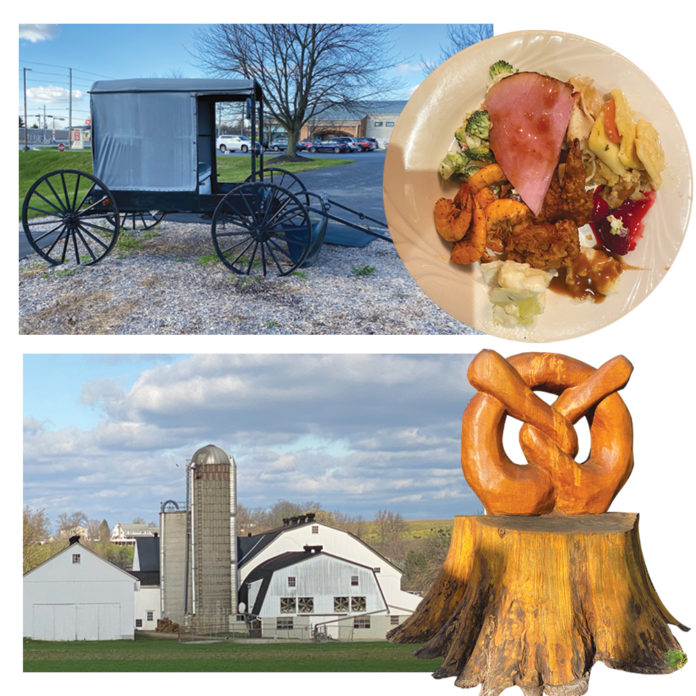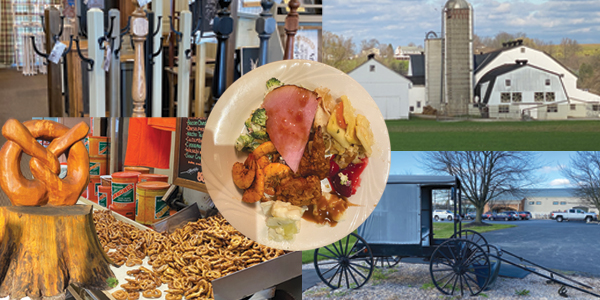 Claudia Fenner is a writer, photographer and travel enthusiast from Dix Hills.
Have any travel questions you would
like answered? Email her at
travelingclaudia@gmail.com.
Happy Travels!
"Hands build houses, love builds homes." Amish Proverb    It all started with a coat rack.  We set out to Lancaster, PA on a hunt for a sturdy coat rack, and came back with a wonderful one-night vacation.
Before we left, I contacted Peaceful Valley Furniture in Strasburg, PA which is about 20 minutes from Lancaster.  They had many coat racks to choose from, in all different finishes, starting at $69.
Passing through miles and miles of serene farmland, our 200-mile drive to Lancaster, PA took just under 4 hours.  We checked into the gorgeous Doubletree Resort.  Formerly known as the Host Farm, from when it opened in 1966 until it changed hands in the 1980s, it's a beautiful spacious property set on rolling hills with its own 9-hole golf course.  Hilton has updated it all and it's a beauty.
First stop?  To buy the coat rack of course! I chose a simple and sturdy one with a walnut finish.  The store was filled with beautiful furniture all handmade by talented local Amish craftsmen.
It was dinner time, so we headed over to the famous, Miller's Smorgasbord Restaurant.  With great attention paid to COVID-friendly dining, we felt comfortable enough to have the buffet and it was awesome!  All of the local specialties which ranged from: chicken pot pie with noodles, to baked cabbage in cream sauce, and shoo-fly pie were not only fresh, but delicious. There were also plenty of vegetable choices for the non-meat eaters.
Next day, we visited Hammond's Pretzel Bakery, just on the edge of downtown Lancaster. Founded in 1931, Hammond's is known to be the oldest family operated, hand-made pretzel bakery in America.  Tucked  behind a row of houses, we watched as the freshly baked pretzels tumbled in the oven and onto a conveyer belt to cool.  We took home a few bags of them… although I wish we had bought more.
We only scratched the surface on what there was to do, see, and eat in Lancaster.  Many of the attractions are only open on the weekends and we happened to be there mid-week. Among the attractions is the Amish Farm and House which, in a living museum, shows what Amish life is like (offering bus tours of the countryside).
There is also the historic Lancaster Central Market in downtown which was built in 1889, and has run continuously – selling local food and products.
For a full list of things to do and see in Lancaster visit www.discoverlancaster.com.
As with any trip these days, check on the COVID guidelines of NYS and the state you are visiting.  Happy Travels!