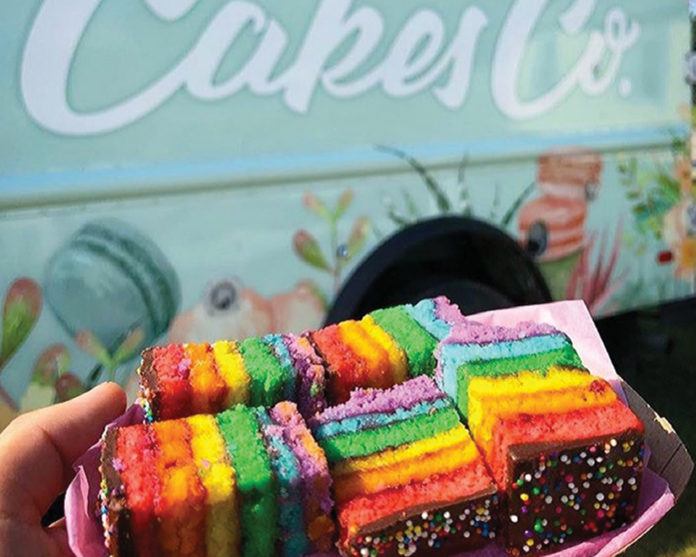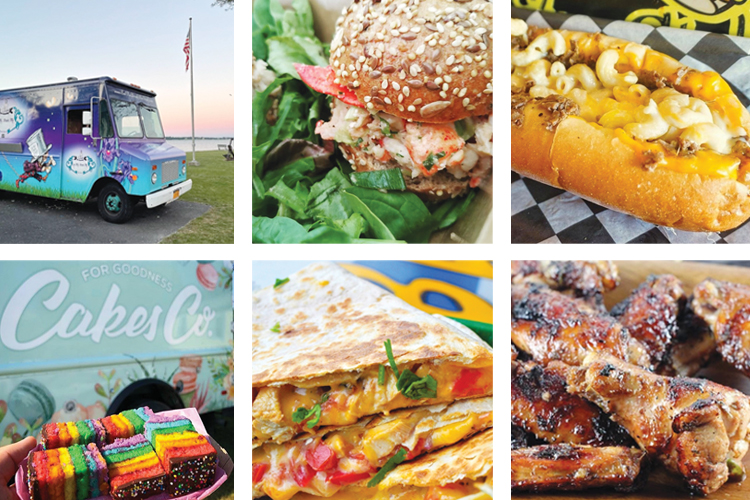 ---
Chiddy's Cheese Steaks
Homebase: 1851 Sunrise Highway, Bay Shore
7 days a week from 11:00AM-7:00PM
Proudly serving the community since 2014. Here you'll find the best comfort food and build-your-own, family-friendly items: cheese steaks, gourmet fries, empanadas, specialty hot dogs, breakfast all day, and a full kid's menu. Don't forget to also visit their eateries in Commack and Farmingdale, where the options are endless!
---
Eat Me, Drink Me Truck
September 11th – Just Plane Fun Day 10:00AM-3:00PM
East Hampton Airport – 173 Daniels Hole Road, East Hampton
A respectful tribute to the first responders and flight crews who were lost on 9/11
Known as "New York's Mobile Epicurean," they serve everything from grass-fed beef, to locally sourced organic produce, decadent cheeses, and more!
---
Elegant Eats
September 25th, October 1st, 2nd, 9th, 11th, 16th, 17th, 23rd, 30th
12:00PM-5:00PM
Palmer Vineyards – 5120 Sound Avenue, Riverhead
Committed to serving nutritious food using only the best quality and locally sourced ingredients, whenever possible. Owner, Kristen Rounsley, promotes good eating to LI folks on the go, by providing healthy, everyday gourmet soups, salads and sandwiches. (Note: now booking Fall 2021 corporate events as well as events for 2022.)
---
For Goodness Cakes Co.
Rottkamp's Fox Hollow Farm
2287 Sound Avenue, Calverton Friday to Sunday in September
12:00PM-4:00PM (depending on when they sell out)
Specializing in the most imaginative, homemade desserts of all kinds, they are here to "Bake the world a better place." No matter your diet restrictions, they've got you covered – leaving you full and happy!
---
Jammin Jerk
Homebase: 1258 Straight Path, West Babylon
Every Saturday – 12:00PM-7:00PM
Every Sunday – 12:00PM-6:00PM
September 26th – 10:00AM-4:00PM
Fall Festival 2021 at Geiger Lake Memorial Park – Grand Blvd., Deer Park
Known for spreading their families love for food by bringing authentic Caribbean flavors to LI.
---
Meat's Meat
Every Tuesday 6:00pm-9:00pm
Townsend Manor Marina – 714 Main Street, Greenport
September 18th & 19th 10:00AM-5:00PM
2021 Maritime Festival – Main Street, Greenport
October 10th & 11th Famous Food Truck Festival "Taste the World"
Tanger Outlets – 152 The Arches Circle, Deer Park (Watch for them at the Great South Bay Brewery some weekends a well!)
Run by two brothers, Meat's Meat is comprised of two trucks and one small trailer – capable of serving 600 people a day. All sauces, rubs and injections are made in-house, and everything that's served is cooked and smoked to perfection daily!
---
North Fork Cooks
Homebase: 411 First Street, Greenport (around the corner from sister restaurant – First and South)
7 days a week from 12:00PM-4:00PM
Located in a backyard setting with picnic tables, this will have you feeling like you're at camp. Their rotating menu consists of seasonal and artful dishes inspired by Shelter Island and the surrounding forks: burgers, salads, and more. You can also grab a cocktail at First & South next door!
---
Shrimpy's Burrito Bar
Anywhere you want, they'll be
Whether it's a birthday, anniversary, wedding, etc., Shrimpy's will gladly join you in celebrating! They have an array of food items ranging from quesadillas, burritos, tacos, and more plus three different packages to choose from based on your budget. While on site, they will be taking unlimited orders – buffet style, for two hours…so be sure to come hungry. Visit them in store, at Massapequa Park or Huntington.