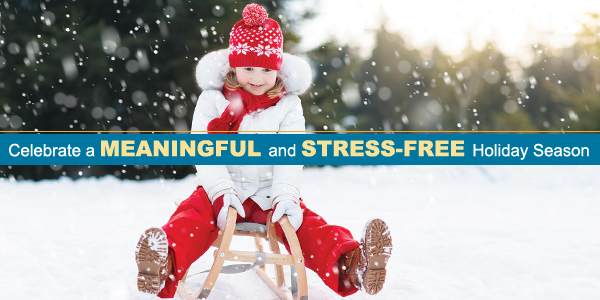 Kathy Horowitz is a contributing author for domestic and international journals. She offers freelance writing and editing services, tutoring in English, Reading, and Writing K-12 and ACT/SAT Prep.  She lives in Commack. Email her at
kahorowitz@gmail.com for more information.
Be Positive. Reflect on all the positives of 2020 and try not to dwell on the negatives.Although this year has been truly challenging for all of us, there have been many positives.  With the holidays fast approaching and concerns about remaining healthy, here are a few suggestions to ease the stress, have some fun, and stay safe.
Gift giving. Shop online and especially support your favorite local stores.   You can find inexpensive yet thoughtful gifts at Society of St. Vincent De Paul Thrift Store in Elwood.  As a bonus, they sometimes give away free gifts or cookies.  Homemade gifts are also welcome treasures: knitted or crocheted blankets and scarves, etc. (visit etsy.com for ideas).
Party outside or in your garage.  If a sit-down meal isn't feasible for a Hanukkah or Christmas celebration, ask family and friends to bring a favorite dish and then gather around a fire pit outside or in your garage.  Splurge on decorative paper goods.   We invested in an outdoor heater (Hampton Bay Outdoor Gas Patio Heater, Home Depot). Bring out the blankets and the hot cocoa or hot toddies.  And, don't forget to let the kids (big and small) help decorate.
Ring in 2021.  Host a small indoor or outdoor gratitude party to bring in the New Year.  If the number of people is too uncomfortable, stagger the party hours.  Ask friends and family to bring a crockpot meal or hot soup with fixings, or order takeout from a favorite restaurant.  Bring out the cocktails and mocktails.  Let the kids make their favorite dessert to add to the festivities, regardless of the mess.
Prepare and Pamper.  Whatever your holiday plans may be this year, remember to give yourself ample time for shopping, mailing packages, preparing meals (freeze some beforehand), and decorating.  Simplify lists and menus.  Most of all, get plenty of rest.  Enjoy a movie night with your family.  Who doesn't love It's a Wonderful Life or Rudolph the Red-nosed Reindeer?  Take a brisk walk, practice yoga, meditate, or do a home video workout.
Be Positive.  Reflect on all the positives of 2020 and try not to dwell on the negatives. Just breathe and take in that fresh cold holiday air.  One of my favorite Life is Good t-shirt sayings is, "BElieve THEre is GOOD."  There is good in each and every one of us and good things do happen all the time— let's celebrate that this holiday season.
Finally, always be mindful about social distancing and being respectful of one another's comfort level.  Also, don't be afraid to ask for help or give it to others.  Wishing you and your families Happy, Healthy Holidays and a Blessed 2021!