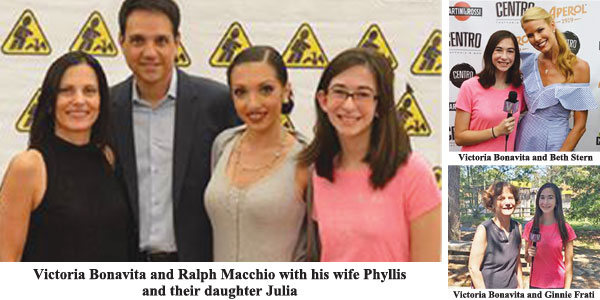 Victoria is an accomplished animal educator and journalist who's been recognized by Dowling College and awarded by Congress for her work. Victoria also teaches in schools and libraries where she shares firsthand her knowledge and experiences in a series of educational programs that she's developed.
VictoriasAmazingWorld@yahoo.com

Virginia (Ginnie) Frati, is the Executive Director and founder of the Evelyn Alexander Wildlife Rescue Center in Hampton Bays. In 1991, Ginnie was on her way home from work when she saw a woodchuck that was hit by a car. Wanting to help the injured animal, she contacted a local vet, only to find out there was no place that could provide the needed care. That's when she got the idea to open a Wildlife Rescue Center. Determined to get things going, she worked hard, did lots of research, took classes, got licensed and finally opened the doors in the year 2000.
The Evelyn Alexander Wildlife Rescue Center is a non-profit organization that relies heavily on donations and volunteers. Each year, they must raise approximately $600,000 to cover their operating costs. On their website, you can see a "wish list" of all the supplies and materials they need. You can also check their website and Facebook page to see when their next fun and exciting fundraiser will be. Another way to help is to volunteer. Volunteers, 16 and older, can help with a wide variety of tasks.
I was recently given a behind the scenes tour of the Rescue Center. The property houses a magnificent animal hospital, including the new Suzanne Obser Memorial Trauma Unit. It was donated by Suzanne's family, a dedicated volunteer, who recently passed away. There's also an aviary, mammal and reptile complexes, as well as large water-bird enclosures.
Every now and then, the Wildlife Center gets a call from a celebrity looking to help an injured animal. During my recent interview with Ginnie, she recalled a time when Paul McCartney called about a butterfly that had a deformed wing. She said she was particularly "touched' that he cared so much that "he called himself".
Beth and Howard Stern have also been incredible supporters of the Center. It began when they called about an injured swan that needed rescue. They later expressed interest in helping, and in 2008, when they got married, they asked their guests to make a donation to the Center in lieu of gifts. Their incredible generosity allowed Ginnie to add a new wing on the building, giving them the ability to treat many more animals. Beth, an animal advocate, has appeared at numerous fundraisers for the Center. Recently, Beth and Howard were back to do a photo shoot on the property. Ginnie said, Howard is an "amazing photographer", "very talented" and a "very, very kind person". Other well-known celebrities have also helped, including Ralph Macchio, who raised much needed funds by attending an exclusive showing of the Karate Kid.
If you want to learn more about the Evelyn Alexander Wildlife Rescue Center, you can go to their website, WildlifeRescueCenter.org

Victoria's Fun Facts and Tips:

My interviews with Ralph Macchio and Beth Stern, as well as my two-part educational series that was filmed for TV, can be seen at WildlifeRescueCenter.org

Every year, the Wildlife Center receives over 10,000 calls and treats 1600-1700 injured animals.

The Center is named after Estelle (Evelyn) Alexander, an artist and a great singer, in response to a generous endowment by her son in 2011.

The holidays are a great time to make a much-needed donation.