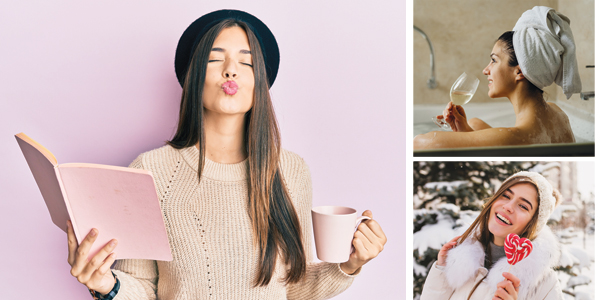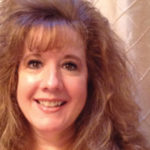 Maria DiGiorgio is a devoted wife and mother, an educator and designer. Visit her Etsy shop: LaPetiteFleurbyMaria,
for beautiful, one-of-a-kind,
hand embellished floral
picture frames.
This is one of my favorite songs, written by the legendary Van Morrison, and sung so memorably, by the incomparable Rod Stewart!  It is a love song, rife with heartfelt sentiments that express care, concern and passion for a love interest.  We can all relate to this notion, and can certainly attest to the importance of being free with our emotions: openly, lovingly and often, in our relationships.  I'll bet you may not have entertained the thought that the object of your affections could also be you!
More often than not, we are consumed with taking care of others: family, partners, pets, etc., and naturally, we forget to add ourselves into this equation.  Somewhere along the line, we got the message that complete and total selflessness is a good thing.  Thinking about our own needs, wants and desires is, well, selfish!  This could not be further from the truth.  In fact, in order to better care for others, we must first care for ourselves.  I was given this sage advice as a new mother, although initially, I was determined to never take it as it seemed impractical. How could I even contemplate anyone other than my newborn child?  Slowly, but surely, I began to see the wisdom behind it and started to realize that I could give nothing to others, if I had nothing (of myself) to give.  Inspirational speaker and blogger, Katie Reid, says: "Self-care is giving the world the best of you, instead of what's left of you."  When you really consider this, it makes perfect sense.
If we do not take time to address our own needs and wants, we will begin to feel resentful, overwhelmed, and even depressed.  It is important to strike a balance between what we can reasonably be asked to give others versus what we can give ourselves.  This takes time, reflection and the ability to prioritize.  By simply making a concerted effort to carve out some "me time" each day (preferably), or each week, we can ensure that our needs and the needs of loved ones are adequately fulfilled.  We can feel more energized to meet the demands of everyday living.  By getting extra rest (sleeping in or taking a nap), preparing a nourishing meal, going on a leisurely walk (alone or with a friend), watching a favorite television show, taking a hot bath, enjoying a delicious cup of coffee, tea, hot cocoa or wine, reading a book or magazine, window shopping or surfing the net, we can restore ourselves and begin to feel joy in giving to others.
The great Irish poet and playwright, Oscar Wilde said:  "To love oneself is the beginning of a lifelong romance."  Let's remember this thought as we continue to shower the people we love with kindness, compassion, empathy and love.  After all, we must love ourselves first in order to give our loved ones what they really deserve!