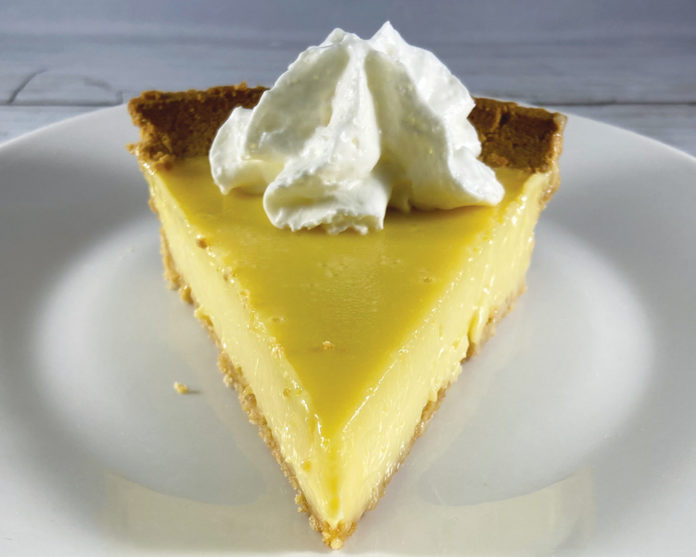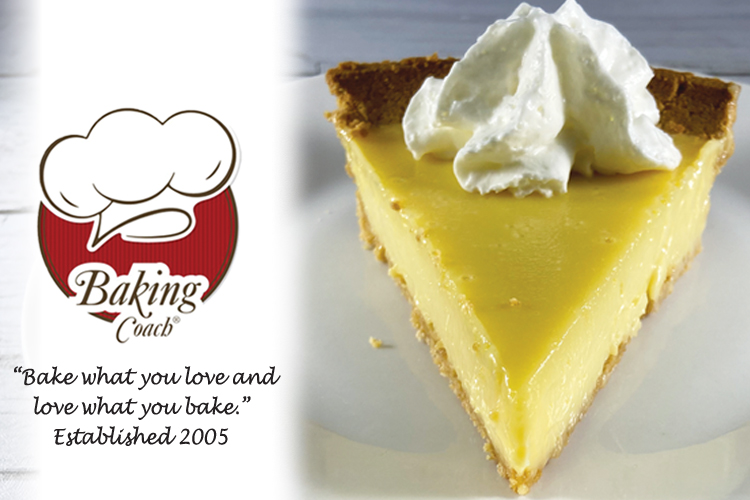 Here's What You Need:
1 8 or 9-inch pie pan
1 ½ cups graham cracker crumb
   (or approximately 12 sheets)
6 tablespoons unsalted butter, melted
2 tablespoons granulated sugar
4 egg yolks
½ cup key lime juice
1 can sweetened condensed milk
Here's How You Do It:
    Preheat the oven to 375 degrees. Using a resealable bag, crush graham crackers with a rolling pin, gently rolling and crushing the cookies into fine crumbs. Add butter and sugar to the bag, and using one hand, crush butter into cookie crumbs until well-combined. Press cookie and butter mixture into the base of your pan; using the bag or piece of plastic wrap to avoid the crumbs sticking to your fingers. Place the pie shell on top of a cookie sheet and place in the oven for 8 minutes. Remove from the oven and set aside to cool slightly.
     In a large bowl, vigorously whisk together yokes and lime juice until foamy (about 1 minute), then slowly whisk in sweetened condensed milk. Put pie shell on top of a cookie sheet. Pour the filling mixture into the prepared pie shell.
     Place on the center rack of the oven and bake for 18 – 20 minutes. Pie will be just set. Do not over-bake; it will firm up after it is chilled.
     Remove from the oven and cool at room temperature for 30 minutes. Place in the fridge uncovered for at least 2 hours before serving. After 4 hours the pie should be under 41 degrees; it is now safe to cover with plastic wrap.