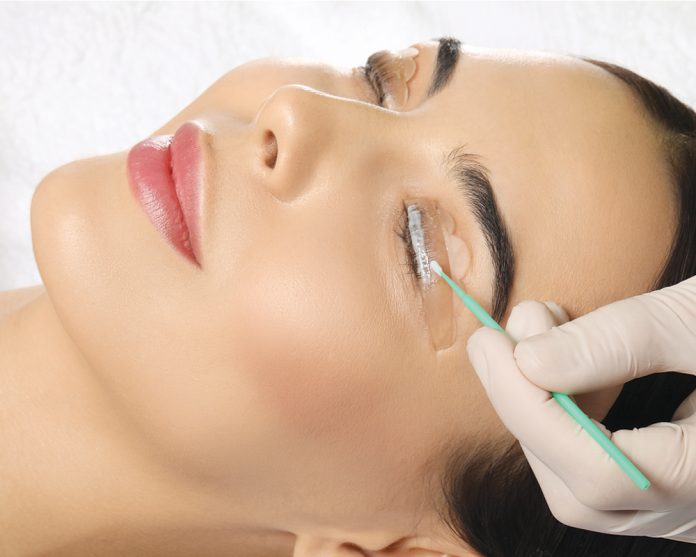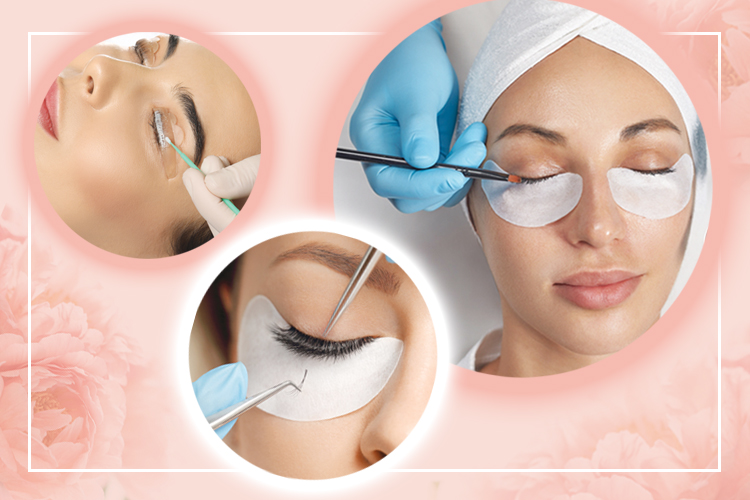 There are so many lash enhancing beauty treatments available today, why not swap out your mascara and those sticky drug store falsies for one of these longer lasting options? The most popular trends today are eyelash lifting, tinting and extending. Each process varies, but all are designed to make your lashes appear thicker, darker or longer – and they're 100% smudge-proof. Not only do they accentuate your eyes, but eyelash treatments can also simplify your daily make-up routine and will last for many weeks with proper care. 
A fairly new trend is the lash lift. It's less costly than a full set of extensions and doesn't require the use of any dyes or adhesives on the eyes. The process involves the use of a small silicone curling rod with a solution, sort of like a perm used on your hair. The result is like that of a manual eyelash curler. It won't add volume or color to your eyelashes, but the curl of a lift can last for weeks.
Another quicker and less costly way to enhance your lashes is to have them tinted. For an eyelash tint, a semi-permanent color is brushed onto your lashes for 15 to 30 minutes. The darker color gives the illusion of wearing mascara, however, tinting does not add length or volume. It may sound simple, but don't try this at home! Some people find the use of dyes near the lashes to be irritating, so this may not be the best option for those with skin or eye sensitivity.
The gold standard for the most dramatic lashes of all is a full set of eyelash extensions. What used to be the exclusive treatment for celebrities is now available to anyone who desires long, dark, luxurious lashes. Eyelash extensions come in various lengths and thickness; your technician can recommend different styles to suit your eye shape. 
Applied individually with a special adhesive at the base of each lash, the extension process is not a quick procedure and can take up to two hours. However, the results are the most intense and can last for many weeks with care. The lashes fall off naturally or you can extend the life of your set by returning for a touch-up (which takes less time and costs less than the initial application). You can also return to your stylist to have them removed at any time.
It's important to find a beauty technician with skill and experience. Read reviews, get recommendations and look at before and after photos. It's always a good idea to go in for a consultation and discuss any concerns you might have beforehand. You can also ask for a patch test to see if you have any allergic reactions to the glues or dyes.