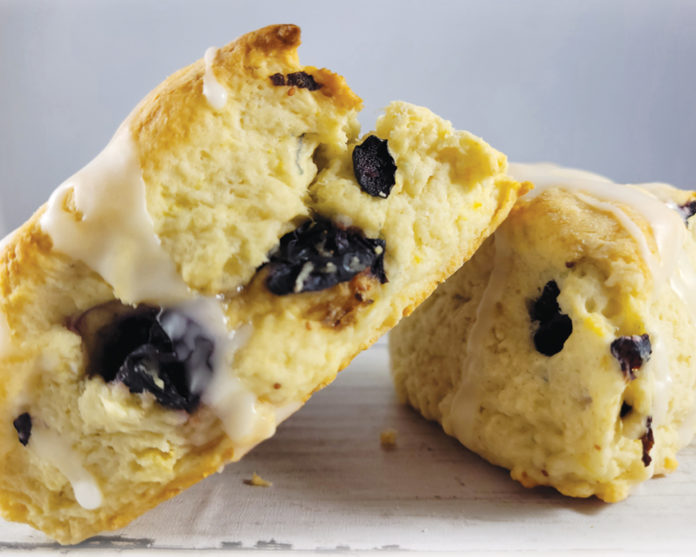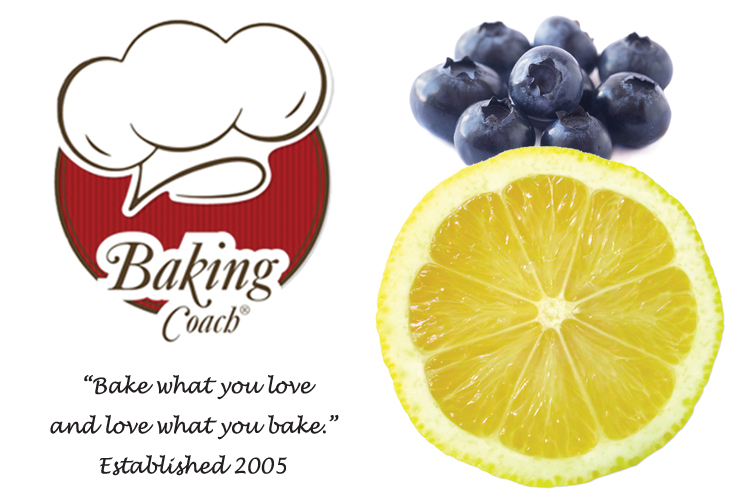 Here's What You Need:
2 cups all-purpose flour
1/3 cup sugar
1 tablespoon baking powder
1/2 teaspoon salt
1 lemon (1 teaspoon lemon zest for dough and 1 tablespoon lemon juice
for glaze)
4 tablespoons unsalted butter – 1/2 stick
1/2 cup whole milk + 1 extra tablespoon milk * if needed
1 egg
1 teaspoon vanilla
1/2 cup fresh blueberries
Here's How You Do It:
Preheat oven to 400 degrees. Lightly grease a baking sheet. In a large bowl, combine flour, sugar, baking powder, salt, and zest. Cut in butter. Add milk and egg together; stir with a fork. Pour into flour & butter mixture and mix at first with a spatula and then with your hands until it forms a dough. Turn dough out onto a lightly-floured surface; carefully incorporate blueberries and knead briefly. Roll dough out into a 7-inch round shape. Cut into 6 wedges and place on prepared baking sheet. Keep scones in a circle shape, expand the circle, and spread them out 1 1/2 inches apart. Bake 18 – 20 minutes, or until golden-brown. While scones are cooling down, make the lemon glaze and drizzle on top of each cooled scone.
Lemon Glaze: 1/2 cup powdered sugar, plus one tablespoon lemon juice. If too thick add your lemon juice or water. Mix well and drizzle over scones with a fork.