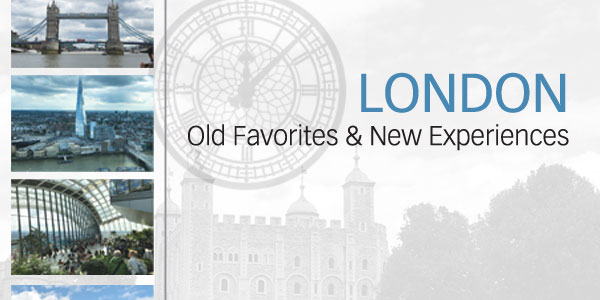 Claudia Fenner is a writer, photographer and travel enthusiast from Dix Hills. Have any travel questions you would like answered? Email her at travelingclaudia@gmail.com.
Happy Travels!

This trip truly showed us that from our young we shall be taught. Cheerio and Happy Travels!

We have been to London a few times in the past and always seem to revisit our old favorites. However, on a recent trip this past spring, we were accompanied by our 21 year old daughter, who opened our eyes with new sights to see and new experiences to enjoy.
We chose the Hampton Inn by Hilton Waterloo Station, because a triple room wasn't exponentially more than a double, which is hard to find in London. Yes… it was a bit of a tight fit for three people, but it was in a central location, included a full breakfast, and the hotel staff was incredibly friendly and helpful.
So a bit of the old…
We bought a 2-day pass for the "Big Bus" Hop On Hop Off bus tour. (About $40 per person, and well worth it.) We used it as transportation around the city for two full days, and it included a Thames River cruise, that was fantastic. There are a few companies that run similar buses; I highly recommend them as a place to begin your visit.
We also made our usual trek to Harrods in Knightsbridge. It's a store that is unparalleled in size and full of interesting things no matter what your budget.
"Broadway" shows in London are less than half the price of shows in Manhattan, so while you are visiting, it's a great time to catch as many as possible. The official TKTS booth, where you can purchase discounted same-day tickets, is located in Leicester Square.
And now for the new…
On our daughter's recommendation, we visited Sky Garden. Located near the Tower of London, Sky Garden is an indoor lush garden on the 35th floor of 'The Walkie Talkie' building at, 20 Fenchurch Street. Opened in 2015, Sky Garden offers gorgeous free views of the London skyline. Be sure to make a reservation at skygarden.london, as it's a very popular attraction.
Also new and recommended by our young tour guide/daughter, was Camden Market. Located (a 20-minute walk–more or less.) north of Euston Station, Camden Market offers something for everyone. Shopping, music, a hopping bar scene and a collection of food stalls that are as delicious as they are varied. Go to camdenmarket.com, for more information.
We missed our usual fish and chips, but we did fit in a few outstanding ethnic gems. Indian at Dishoom, Lebanese at Al Waha, French at Cote, Cuban at Cubana (near our hotel) and Ethiopian at the Lower Marsh Food Fair rounded out our meals.
London has something for everyone. Be sure to take advantage of all the sights it has to offer.