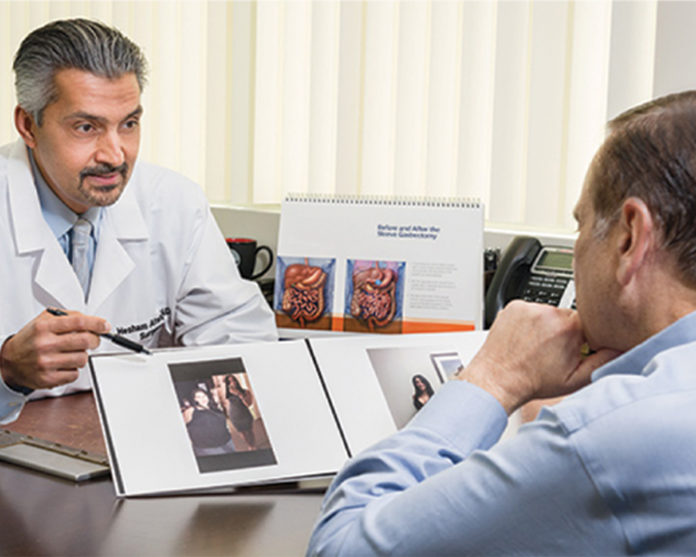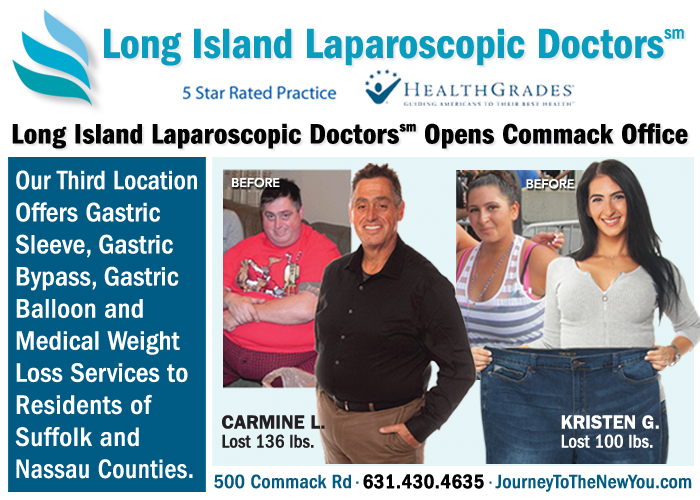 " />
Long Island Laparoscopic Doctorssm Opens Commack Office
Our Third Location Offers Gastric Sleeve, Gastric Bypass, Gastric Balloon and Medical Weight Loss Services to Residents
of Suffolk and Nassau Counties
One of the leading centers for both surgical and non-surgical bariatric weight loss on Long Island is pleased to announce the expansion of their practice with the opening of its third office in Commack. This expansion will bring more options to consumers who are struggling to find long-term, sustainable weight loss solutions, says Dr. Hesham Atwa, founder, and clinical director of Long Island Laparoscopic Doctorssm.
Located at 500 Commack Road, Commack, the new facility can be conveniently found within the Stony Brook Community Medicine Complex, just north of the Northern State Parkway. Providing the most advanced, evidence-based medical and surgical weight loss treatments, Dr. Atwa and his team have helped hundreds of patients achieve a better quality of life. Their team includes board-certified bariatric and general surgeons, registered dietitians, and support staff, all of whom specialize in the treatment of obesity. The practice has two additional offices in East Setauket & Riverhead and accepts virtual telehealth consultations for new and existing patients.
"Though some may not admit it, the New Year resolution of getting healthy and loosing excess weight frequently ends up falling short of reality. We starve, deprive, and even legitimately attempt to change our eating habits. For a while it may even seem to work but, in the end only about 10-15 % of people are able to keep significant weight off long term. As a result, people give up, and regain what they lost and then some." says Dr. Atwa. For those that have significant weight to lose, there is a solution. Bariatric surgery has led hundreds of thousands of people to realize that they can lead healthy and successful lives, without regaining the weight.
At Long Island Laparoscopic Doctorssm, their philosophy is that obesity is a disease that can be treated in the same manner that we treat any other, by employing the most effective interventions available. Though weight loss surgery has become more common, many still view it as a last resort. In fact, it is a proven intervention that can end obesity and improve or resolve a host of serious illnesses associated with excess weight gain. "The most common feedback we get from patients is that their only regret is that they did not have the surgery sooner," says Dr. Atwa.  After getting the procedure, patients see improvements in type 2 diabetes, sleep apnea, lower blood pressure, and fatty liver disease. Most of all, the patients' quality of life improves dramatically.
Helping patients achieve long-term weight loss through the most advanced bariatric surgery procedures, has enabled Dr. Atwa and his team to achieve high levels of success, while also establishing one of the safest and most comprehensive bariatric programs on Long Island.
For more information about bariatric surgery, visit www.journeytothenewyou.com or call 631-430-4635 ext. 2.