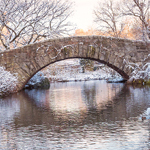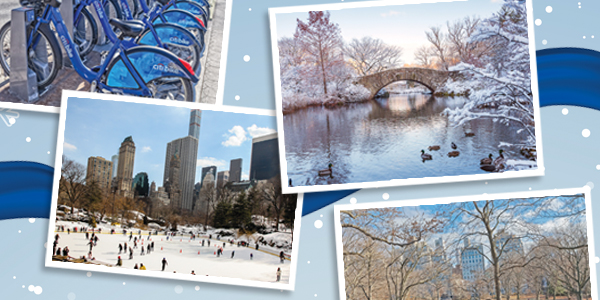 Claudia Fenner is a writer, photographer and travel enthusiast from Dix Hills. Have any travel questions you would like answered? Email her at travelingclaudia@gmail.com. Happy Travels!
"I just want to go through Central Park and watch folks passing by. Spend the whole day watching people. I miss that."  – President Barack Obama
Right in our own backyard is Manhattan's green and glorious Central Park.  Designed in 1857 by landscape architects, Frederick Law Olmsted and Calvert Vaux, it took 18 years to complete and covers 843 acres. The park seems as if all of the landforms, lakes and plantings are natural, but it was actually almost entirely landscaped when built.  It was difficult to construct because it was mostly rocky and swampy. Five million cubic feet of soil and rocks had to be transported out of the park, and more gunpowder was used to clear the area than was used at the Battle of Gettysburg. The park is maintained by the Central Park Conservancy, a private, not-for-profit organization that manages the park under a contract with the New York City Department of Parks and Recreation.
A fun way to visit the park is to take an organized bike tour. Central Park Bike Tours offers a daily, fully guided two-hour tour of the park.  Their office is at 203 West 58th Street, and their phone number is 212- 541- 8759.  The cost is $34 a person and you can reserve your space online at centralparkbiketours.com.
If you want to just ride around the park by yourself, you can rent a bike from Citibikes which has numerous outposts all over Manhattan and many right near the park. For information on how to rent a Citibike, visit www.citibikenyc.com.
A very special and mostly unknown highlight of the park, is the charming Conservatory Garden (near the northeast corner). It is located just west of 5th Avenue, opposite 104th to 106th street.  Spanning 6 acres, it is the only formal garden in Central Park, making it a beautiful and unique place to treasure. Conservatory Garden takes its name from a conservatory that stood on the site from 1898 to 1935. You enter through grand gates that once gave access to the forecourt of Cornelius Vanderbilt II's Chateau.
Other attractions to see in the park include landscapes such as the Ramble and Lake, Hallett Nature Sanctuary, Jacqueline Kennedy Onassis Reservoir, and Sheep Meadow; amusement attractions such as Wollman Rink, Central Park Carousel, and the Central Park Zoo; formal spaces such as the Central Park Mall and Bethesda Terrace; and the Delacorte Theater.
Central Park is a true NYC gem and is there for all to enjoy 365 days a year.
Happy Travels!