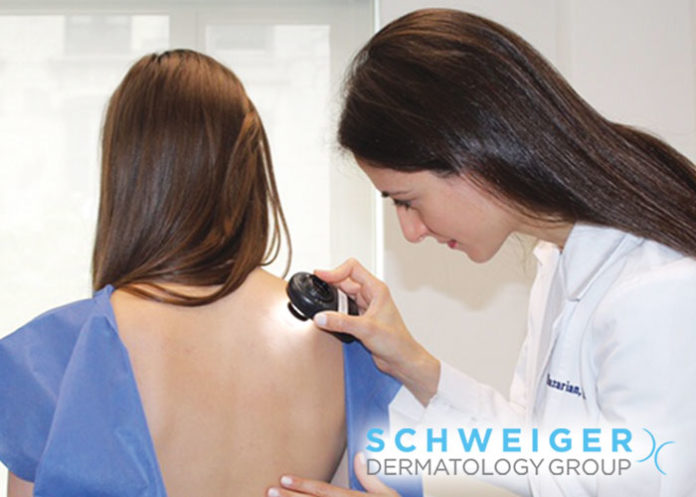 Marc Piperno
President
ET Week Media

When it comes to trusting a healthcare provider with your skin, it's essential not to take any shortcuts. At Schweiger Dermatology Group, with locations in Deer Park, Commack, New Hyde Park and Mattituck, we have worked hard to build a following of loyal patients. Known for providing high-quality, individualized dermatologic care to the greater New York City area, Schweiger Dermatology Group is thrilled to bring the same level of care to Long Island. Staffed by a top-notch team of dermatologists and licensed skincare providers, Schweiger Dermatology Group is dedicated to improving the health of your skin by providing coordinated, efficient and quality patient care. At Schweiger Dermatology Group, we provide outstanding comprehensive dermatology care to our patients with a unique focus on exceptional customer service.

Visiting the dermatologist for an annual skin cancer screening is one of the most important things you can do for your health. Simply put, early skin cancer detection saves lives. We know how hectic life can get and scheduling non-critical doctor's appointments tend to fall to the bottom of your list. Thankfully, our flexible hours and same day appointments make it easy to fit your annual skin cancer screening into your busy schedule.

We pride ourselves on offering the latest cutting-edge technologies and treatments in both medical and cosmetic dermatology. From overall skin rejuvenation to specific cosmetic concerns, our providers utilize the most state-of-the-art technology. We believe there is no one-size-fits-all approach to skin health, which is why our providers will recommend a customized plan to help you achieve your aesthetic goals. Our cosmetic providers take each patient's anatomy into careful consideration, melding art with science for each and every cosmetic appointment. Schweiger Dermatology Group's modern facilities offer a comfortable and relaxing environment for our patients and a welcome respite from hectic schedules.

For more information or to schedule an appointment in one of our Long Island dermatology offices, visit www.schweigerderm.com or call 844-DERM-DOC.