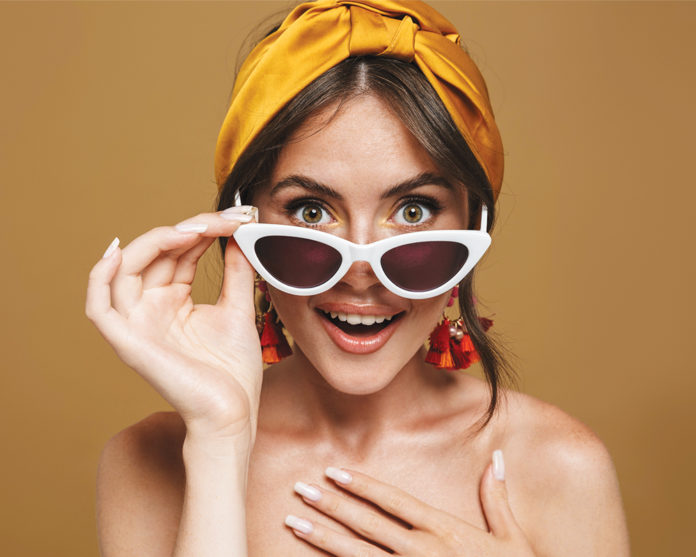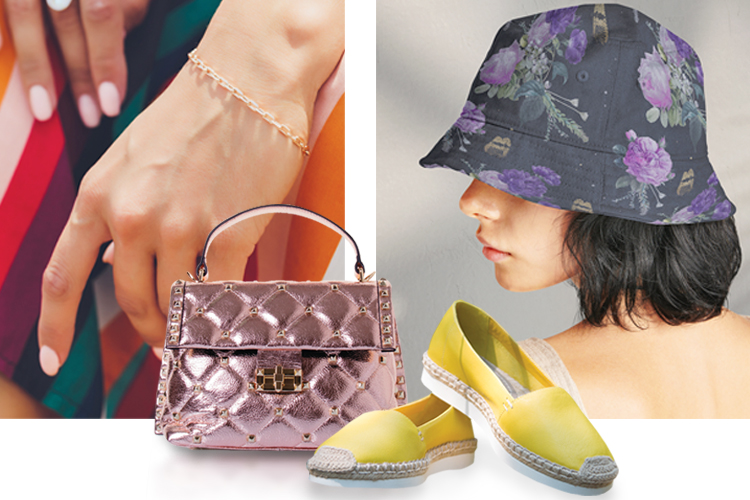 I love summer. The sunshine, longer days, and warmth all speak to me. While I miss the look of a coat and fabulous boots, the light, airy flow of summer fabrics are like a breath of fresh air. And what summer look is complete without the perfect accessories for the season. This year's summer accessories are a beautiful bouquet of ensemble extras. Let's look at some of the top trends for the season.
     Metallics are always a popular accessory trend during the summer season. Over the past few years, silver, gold and rose gold have been seasonal super-stars. This year, chocolate gold is the 'it' style. Paired with light summer shades or natural linens or cottons, a chocolate gold bracelet, ring or necklace will add just the right touch. Traditional gold is also quite popular and is seen in long or initial necklaces, and large, statement earrings. Chain link bracelets are one of the top jewelry styles for the season. Expect to see them in everything from yellow or chocolate gold to mixed pastels.
     Silk is a hot fabric trend for accessories this season, with headbands taking center stage. You will likely find silk belts, scarves, and even a summer clutch with floral or patterned designs. A modified cat eye, aviator, or rectangle shape are the most popular sunglass designs in stores this season. Say goodbye to oversized frames; this year's crop are small in size and classic in shape. Tinted shades are also exceedingly popular this season. Pastel tints exude summer flair and look great in soft blue, purple, and the season's hottest color – soft pink. From nail polish to tote bags and more, pink is the top color of the season for nearly every designer. On days when you are simply not 'feeling' pink, opt for a sunshine yellow, another top color choice this summer of '21.
     For women and girls alike, bucket hats are seeing a resurgence of popularity. Try them in solids, florals, tie-dye or other fun-loving patterns to add charm to any outfit. If you prefer a rattan hat, opt for a large brim hat in either natural or black.
     Quilted handbags are a must this season in crossbody, tote or evening wristlet. With quilted shoes being all the rage for the summer, a quilted bag will have you looking perfectly paired and right in fashion. Woven bags are again quite a hit this summer and pair nicely with espadrilles or woven sandals. Large scale totes and reversible options are the top bag trend, as is the large, canvas beach bag.
     Pearls need to be listed as their own category. They are quite chic this season and are being used on clothing and accessories alike. Expect to see pearl necklaces, rings, trim on handbags and totes, edging on sunglasses and more. Pearls are usually a traditional add-on to a classic look. This time around, however, they run the gamut from classic to whimsical depending on the designer, meaning they are fun for everyone and every look.
     Whatever accessories you choose, whether you stay in your comfort zone or dare to wear something completely new, be sure you feel comfortable and fabulous.