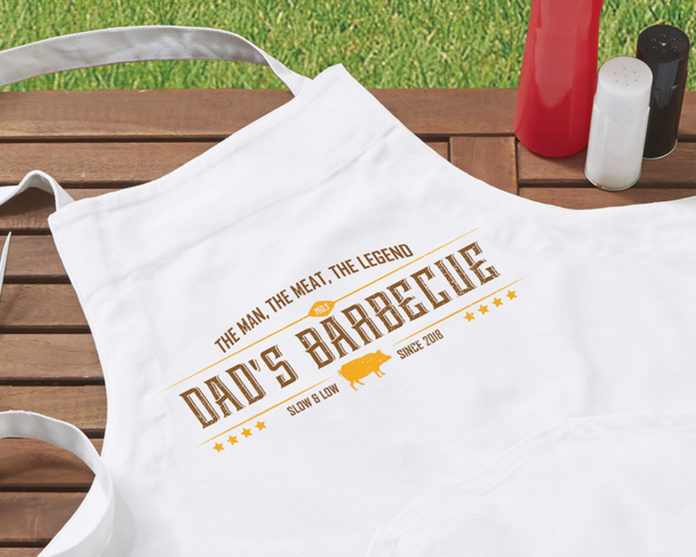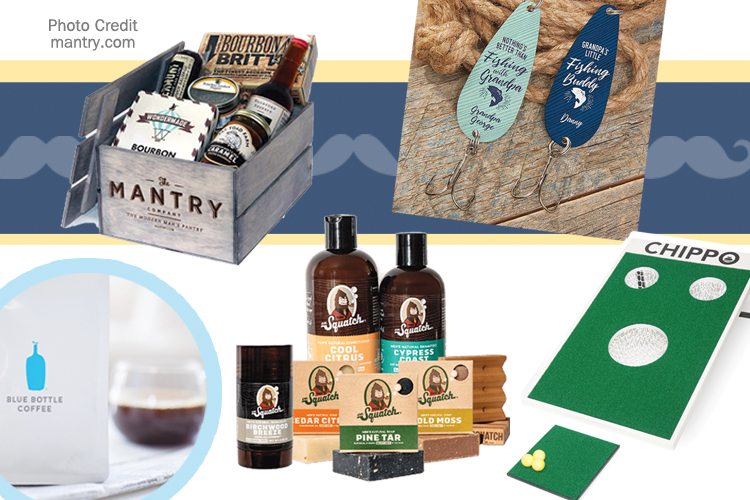 Father's Day is a day to honor all those important men who play a major ­role in our lives. Father's, Grandfather's, Uncles, Brothers, whoever that special father-figure in ­­­­­­your life may be. So, to show our appreciation for all they do, consider their interests and spoil them with all the things they love most.
1. Subscription boxes are always a great idea since you can cater to dad's hobbies and interests. There are subscriptions for all types of men; those who enjoy cooking, reading, working out, drinking beer, eating, etc. Blue Bottle Coffee, Dollar Shave Club, Craft Beer Club, Birchbox, Scentbird Men and The Mantry Co. are a few top picks for 2021.
2. For the man who likes to cook, there are so many things he might love. Perhaps, a new knife set, personalized apron, defrosting tray, or grilling tool set. The PowerXL Smokeless Grill, from Bed Bath & Beyond, is also unique in that it lets him cook everything from steak and seafood to veggies and burgers – to perfection with grill marks – right from the comfort of his kitchen.
3. If dad is an avid golfer, book a tee-time. Longislandgolf.com is a great source for scoping out all the public and private courses across Long Island, including their ratings. Just choose a course and time that works well with your budget. There are also many fun golf games. One in particular, is the Chippo Outdoor Golf Game which combines cornhole with chip shots and is great for the beach, backyard, tailgate, office, etc. Price: $189.95
4. For the guy who enjoys his scotch and whiskey…uncommongoods.com has an array of great gift options. The luxury, Scotch Infused Toothpick Gift Set ($35.95), features a barrel-aged, Islay single malt. Made by a 200-year old distiller, the set has a distinctive smoky flavor, with notes of peat and complex caramel. If he prefers whiskey, get him his favorite bottle, paired with Whiskey Enhancing Oak Tumblers (designed to savor and intensify the flavor of his cocktail). Price: $50.00.
5. Hooked on dad? Let him know he is 'reely' great with a set of personalized fishing lures. Found on personalizationmall.com, you can choose your own special message; hopefully one that will help him catch a big one. To put his lures to use, you can also treat him to a day of charter fishing. Trip advisor and longisland.com/fishing are great resources for finding a boat, whether you plan on heading to the south or north shore.
6. What guy doesn't love their beef, pork, poultry and seafood? If you're hosting a Father's Day backyard party, or keeping it casual with just a few people, there's no better gift to give then Harry & David's Fine Meats. Visit harryanddavid.com to check out their gourmet butcher shop, where buying high-quality meat is made easy. This will save him the trip to the store and wow his guests all at once!
7. Does he have a lot of toiletries but no place to put them? On etsy.com, felixstreetleather has monogramed, Waxed Canvas and Leather Toiletry Bags – made of the highest quality, full grain leather.  So, whether he's traveling near or far, this bag is capable of withstanding all his outdoor activities, and any weather – even the most extreme temperatures. Just select your choice of colors, and you'll have a personalized gift he'll love.
8. What guy doesn't love a good smelling cologne? Ferragamo Intense Leather Eau de Parfum is a leathery, aromatic, salty creation with a deep contemporary twist; one that plays with contrasting notes of radiance and seduction. Juicy accents and bright musk blend to provoke an artisanal flair and charismatic appeal. If you're looking for a scent that captures the senses, this is it. Price: $100 (100ml)/$80 (50ml), bloomingdales.com
9. Is dad into grooming and pampering himself but cautious of what he puts on his skin? Spoil him with Dr. Squatch, which will change the way he approaches his hygiene. Offering all natural and healthy products, they have everything from bar soap and hair care to candles and toothpaste. The Suave Bundle is one of the greatest gifts because it includes an assortment of products – 3 Bar Soaps (and a Soap Saver), Shampoo, Conditioner and Deodorant, in any titillating scent.