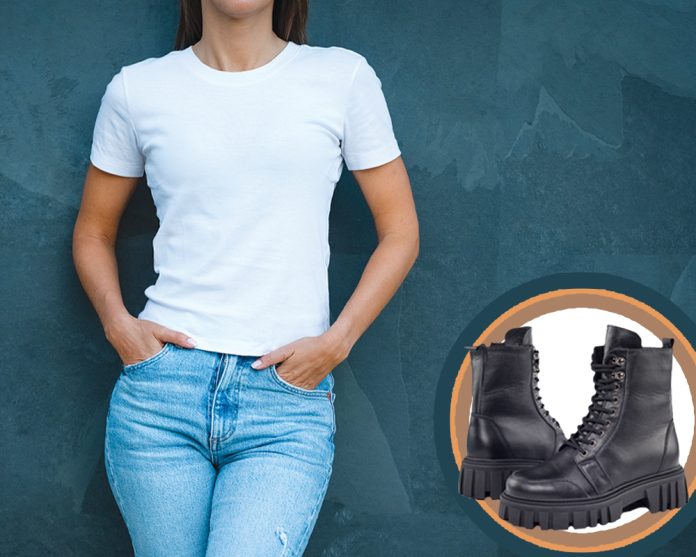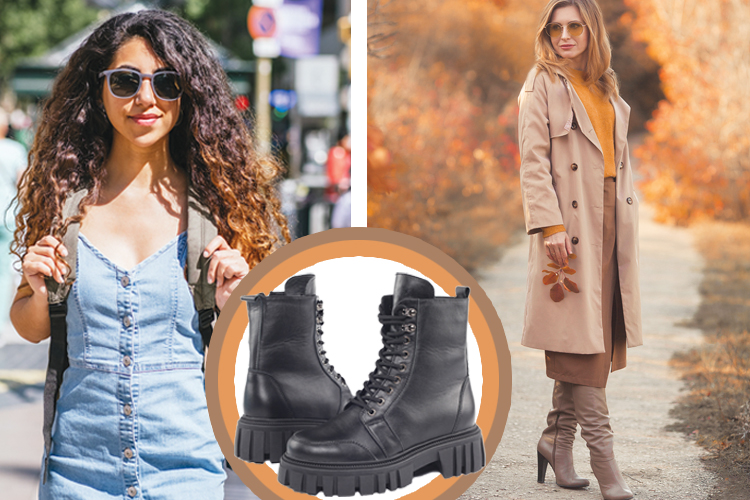 ---
Making the Leap from

One Season to Another
---
For many people trying to put their best fashion foot forward, the most challenging points in the year are those between two seasons. With September's arrival, we are heading into one of those points – the transition from summer to fall. The fashion – and the temperatures – for these two are quite different, so how do you compensate for the change from one to the other? Unlike switching from a summer frap to a pumpkin spice latte, segueing from one season to another for your wardrobe involves more forethought.
One way to transition from summer to fall fashion is to shift only one item from your ensemble to start. For example, adding in one of the fall's trending boot styles to your outfit will bring the outfit partway between seasons. For the season ahead, chunky platform boots, combat boots, open-toe ankle boots, and above-the-knee styles will abound. Partnered with a summer dress, the effect will give you the transitional look you're seeking.
If you want to bring a piece of outerwear into the fall, consider pairing an oversized boyfriend blazer, lightweight trench coat, or bomber jacket with shorts and a top for a look that combines the best of both seasons. If jackets aren't your go-to look, you can shift from summer to fall with a cropped, baggy cut cardigan in a medium-weight fabric.
Tops you can start incorporating into your wardrobe now for the transition into the fall months include cropped body-hugging, puffy sleeved, and voluminous fabric styles, as well as white T-shirts and tank tops, which are simple, classic, and having their very own fashion renaissance. Pair it with everything from skirts to suede pants, trousers, and athletic wear, the white T and tank are the 'it' items of the season.
Those new tops need a fabulous mate to pair them with. Late summer and early fall trends abound with maxi skirts in solids and patterns alike. Trousers are popular with designers for the season ahead as well. Wide-legged twill pants are already the season's favorite. Pair any of these with a crop top while the weather is still warm, then shift to a cozy sweater as the chill sets in. You'll be both fashionable and functional with this ensemble.
If you prefer dresses as your go-to look, you'll find that summer sundresses will give way to rib-knit and denim dresses for the season. Shirt dresses are expected to be one of the top dress styles for the season in both short and long hemlines. Pair any of these with sandals until it's time to shift to boots for a fully-fledged fall look.
As you add new items to your closet for the new season, incorporate your summer favorites for a blended, transitional look. As the temperatures cool down, you'll switch more of your outfits to fall until you and your closet are ready to bid summer a long, loving goodbye.
---
---