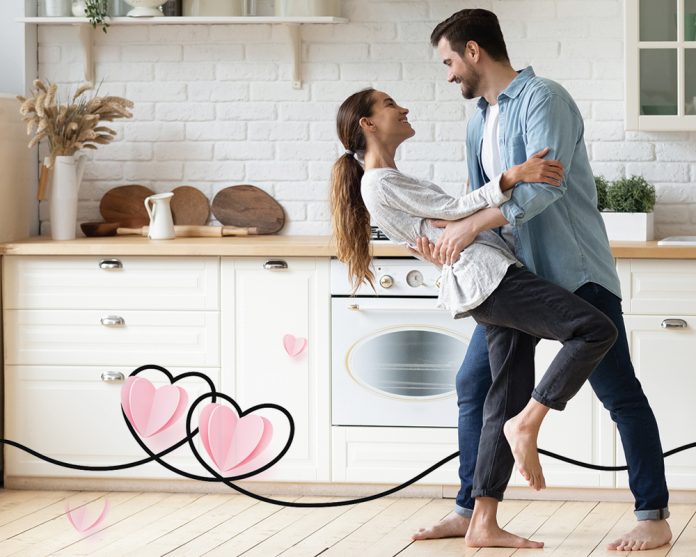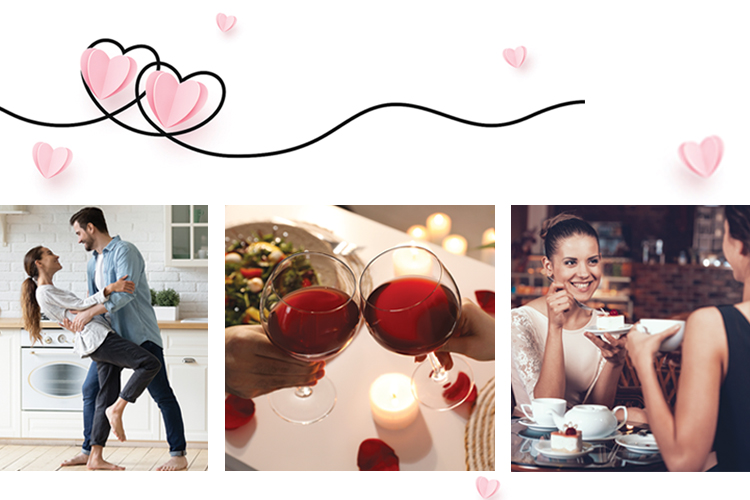 I consider myself a romantic. My favorite film is Casablanca, and you'll often find me cooking dinner to La Vie En Rose, or just about any French jazz-inspired playlist. I love Valentine's Day. Even when I was single, there was always something wistful about this holiday, though seldomly admitted due to the fear of seeming cliché. As I get older, I care more about enjoying the simplicities in life – such as a good meal shared with loved ones, and/or slow dancing in the kitchen with my husband. This is my first married Valentine's Day, and I can't wait to celebrate.
When I think Valentine's Day, I think low lighting and red wine. I think one-of-a-kind tasting menus and long stem flowers. What can I say? I told you I'm a romantic. Last year, my husband (then fiancé!) and I dined in. Homemade pasta dressed in sautéed spinach, mushrooms, and goat cheese. Taper candles, roses, a great bottle of Chianti…dreamily low-key. The previous year, he surprised me with reservations at eatMOSAIC – a cozy café with a renowned tasting menu, located in St. James. (Oh, and don't forget the wine pairings!) I've been following their menus for quite some time, and it was worth the wait.
With February 14th just around the corner, it's time to make reservations. Whether you're treating your significant other to a romantic tasting menu or spending the evening with the girls, the Long Island restaurant scene offers something for everyone.
Some of my favorites include: Verde Kitchen & Cocktails (seated in the greenhouse), Lake House, Restaurant Joanina, Robke's, PRIME, One10, The Wine Cellar on Main (where we got married!), and Opus Steakhouse. These spots are great for couples, friends, both big and small groups.
If you're looking for something more low-key, try Verde Kitchen & Cocktails or Robkes. Someplace sultry? The Wine Cellar on Main, Restaurant Joanina and/or One10. Trying to impress a date, or looking to go "all-out"? Lake House, PRIME, or Opus Steakhouse. These spots are on my "special occasion" list – and never seem to disappoint. All of these recommendations have a solid diversified menu, great wine/cocktail lists, and a fun, romantic ambiance.
This February, embrace your inner romantic. If it's with your significant other, that's wonderful. If it's with a group of your girlfriends, that's perfect too. Make a reservation (or plan a home-cooked meal), turn up the "cheesy" music, and don't be afraid to appear cliché. Life's too short…try slow dancing in the kitchen – I promise, you won't regret it.