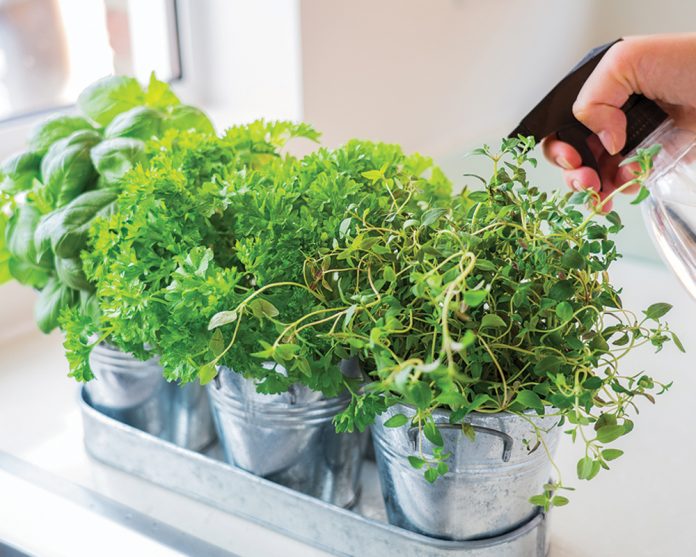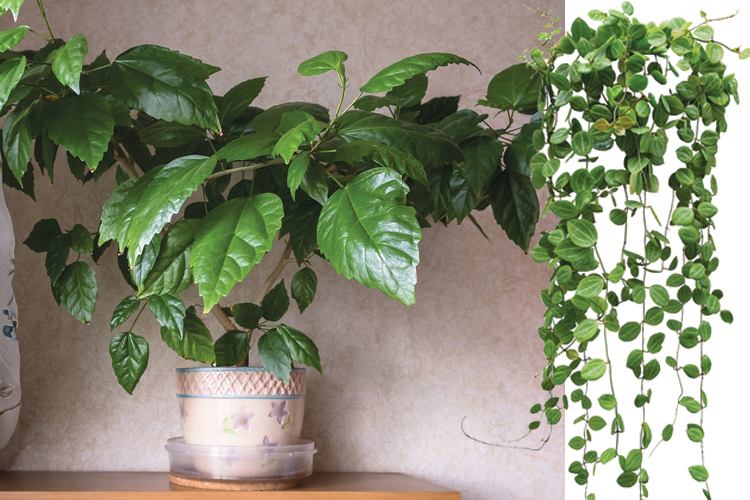 Just because warm weather is on hiatus doesn't mean we have to be without the joys and beauty of plants during the winter. While there isn't much to do outside in the garden during the cold months, your green thumb can be put to use indoors.
Did you know that many traditional annual plants, especially those in hanging baskets, can easily be converted to house plants until next summer? Many varieties of vines, herbs, and potted tropical trees (such as palm and hibiscus) will prevail in a sunny indoor spot. They also provide many health benefits while your home gets a touch of green all year long and the plants continue to grow and mature. So, when spring rolls around, they'll look full and lush.
There's not much to it: simply bring plants in prior to the first frost, and ensure they receive adequate sunlight and water while indoors. Fertilize regularly; oftentimes, plants will go through a semi-dormant period during the winter. Remember that the days are shorter and shadows longer, so keep an eye on how much sunlight the plant receives each day. If you notice yellowing leaves despite adequate water, increase the sun exposure by moving the plant to different locations. Double check that the angle of the window and sun isn't accidentally burning the leaves.
To help keep the shape of hanging plants, consider a plant stand, where the pot can rest off the ground and the vines/leaves can drape naturally. This will minimize breakage and reduce the risk of the plant being malformed when it's put back outside in the spring. Remember to harden off the plant before returning it back outside full time.
—
Have a wonderful
holiday season and
Happy New Year!