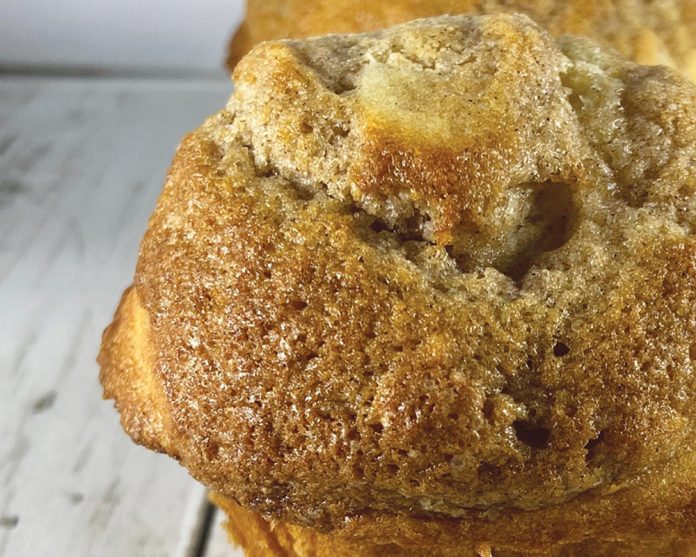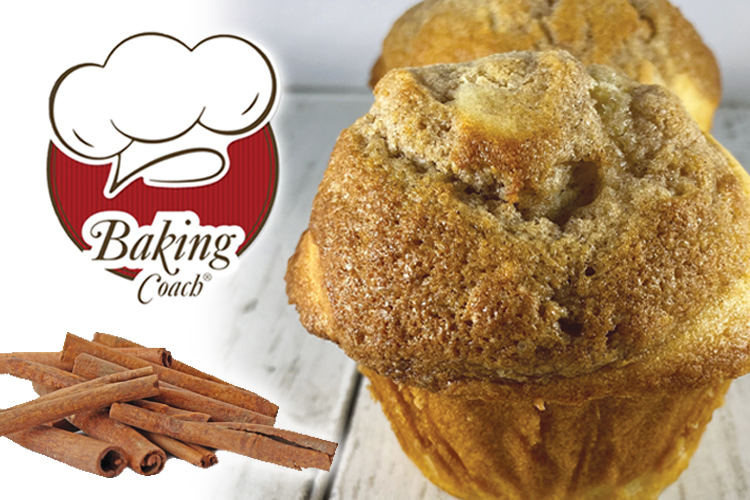 Prep time: 15 minutes  Bake Time: 20 – 25 minutes  Servings: 12 muffins (cupcake pan size)
Here is What You Need:
2 cups flour
2 teaspoons baking powder
½ teaspoon salt
½ cup unsalted butter,
   1 stick melted and slightly cool
   (can sub with ½ oil)
½ cup sugar + 2 tablespoons divided
2 large eggs at room temperature
1 cup milk
1 teaspoon vanilla –
   or any desired flavor
1 teaspoon ground cinnamon
Here is How You Do It:
Preheat oven 375 degrees – line or grease 12 cupcake size pan. Combine flour, baking powder, and salt in a medium-sized bowl and set aside.
In a large bowl, melt butter and add sugar; stir. Add in eggs one at a time until combined, scraping down the sides of the bowl with each addition. Slowly pour in ½ of the flour mixture; mix until combined. Add vanilla extract to the milk, then pour half the milk into the bowl; mix again until combined. Add in remaining flour; beat until combined and do the same with the milk. Try not to over-mix; blend these ingredients until batter is free of any lumps.
In a small bowl, combine 2 tablespoons remaining sugar and 1 teaspoon cinnamon. Add in 1/4 cup batter to the cinnamon sugar and stir. Pour remaining batter into a muffin pan lined with muffin paper cups. Fill the muffin pan about ¼ of an inch from the top, then divide the cinnamon batter evenly and swirl it into the cupcake with a toothpick. Place the muffin pan on top of a cookie sheet and then bake in the oven. Enjoy warm with butter. Store in an airtight container in the fridge for 5 days or freeze for 1 month.