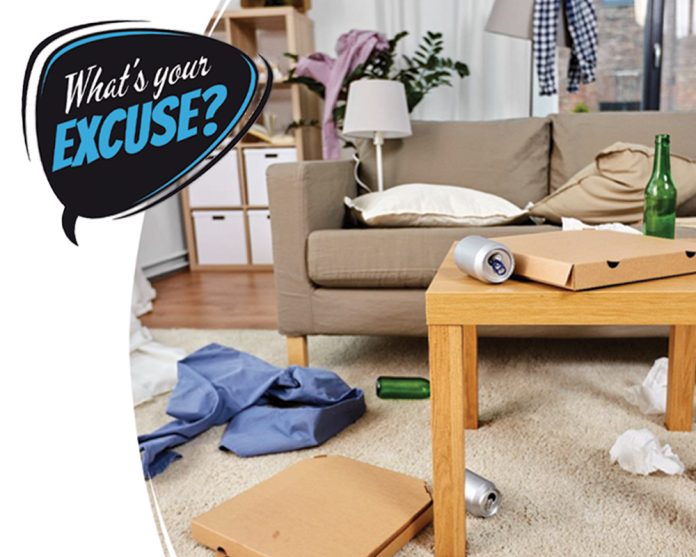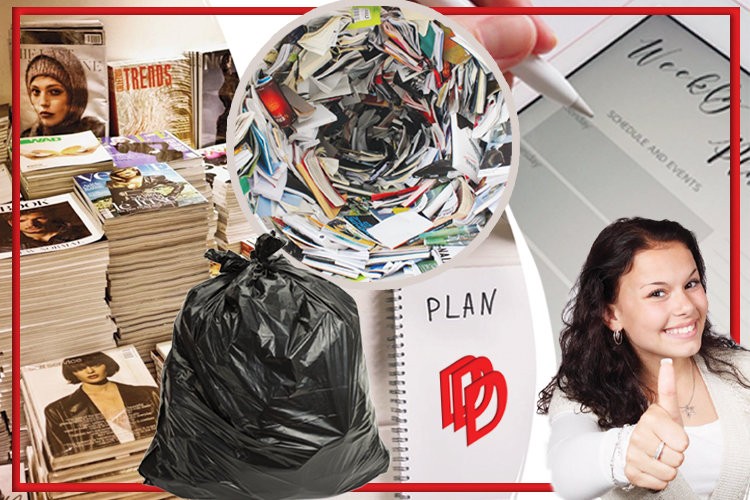 ---
---
Clutter is the enemy of good design. 
Here is what happens when our stuff gets out of control . . .
Did you ever hear the old adage ?
"A place for everything & everything in its place."
---
SO WHY DO WE KEEP CLUTTER ?
Might need it (Possible future use)
It's expensive
No time to declutter
Potential money from sale
Can't maintain organization
Guilt
Gift
Nostalgic
Can't get it back
WHAT TYPES OF CLUTTER DO WE HAVE ?
Trash
Old Encyclopedias
Broken or outdated collectibles?
Antiques?
Paper
WHY SHOULD WE ORGANIZE ?
Saves Time
Saves Money
Reduces Stress
Improves performance
Improves Self esteem
Health (mental clarity)
HOW DO WE GET STARTED ?
Set a Goal
Make a Plan
Set a Time
Put it in writing
Delegate
Be accountable
The Power of 1 (Let go of one item everyday)
PLAN SHOULD INCLUDE :
Initial Cleanup
Create Plan for Upkeep
Structure for Daily Maintenance
Continue Routine for Sustained Success
TOOLS
Planner
Containers
Labeling System
Technology – Apps
REMEMBER THE 3D's
Designate
Dump (or recycle)
Donate
AND NOW THE PAPER MONSTER :
Allocate Storage Location
Create File Folders – Alphabetically or by date
Recycle generic material
Shred sensitive material
Minimize future paper piles
Open mail daily by your recycle station
Keep an "in-box"
Use your computer
FOR MAGAZINE & CATALOG READERS
Recycle/share the old one when the new one arrives
SUMMARY
The enemy
Wastes time and money
Can be controlled by you with…
A mindset
A plan
Help if you need it
Start with the

POWER OF 1

!
---
---