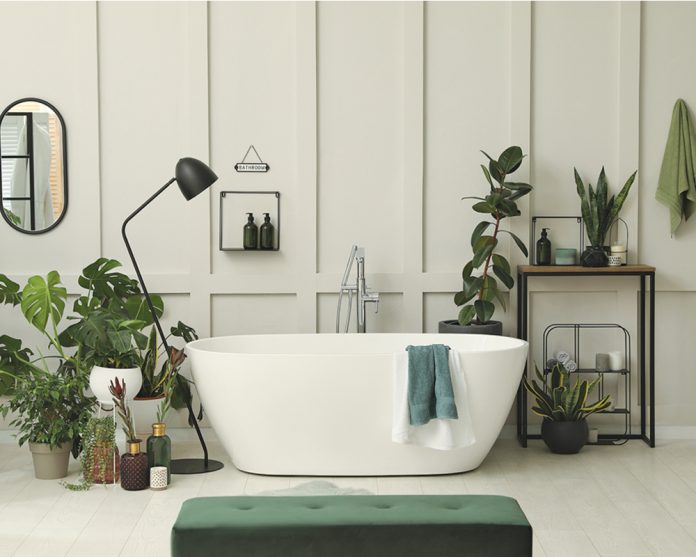 A while back, I shared some design trends that experts in the interior decorating world thought were hot and not, but ultimately declared, "You are the master of your own home's destiny." Since then, I have been through the decades of trends, and I would like to reminisce a bit and tell you that I truly think there is nothing new in decorating. If you keep a color palette and style long enough, it will surely come back – mostly!
Some of the trendy things today have been around a very long time –for example, wood wall panels. Wood walls, however, like shoulder pads, pointy shoes and bell bottom trousers, don't quite look the same. Today, wood is applied to walls in boxes, vertical stripes, beadboard and shiplap. Yet, the timelessness of millwork, from mouldings and chair rails, to board and batten, will always be around in some form; whether we stain, paint or leave it natural, it always adds beauty and a sense of style to a room.
Antiques per se may be out, but they aren't, really. Today, we call it "vintage," and some people still feel the need to keep things from their past family history (or, someone else's). Adding that personal touch to a home brings warmth and comfort, even to a modern setting.
Plants have always been a decorating feature. The trend today is lots of verdant green, but if you love them and leave them to their own devices, you know what will happen. Just like people, they only flourish with attention. So feed and water them – just not the artificial kind. (I had a lady who cleaned for me in the 70's who did that and ruined my den floor!)
What about our kitchens? Remember the days of colored appliances? (Mine were harvest gold – not so fashionable now.) Still, kitchens have upped their game with mixed wood colors, especially with islands being painted or stained a different color to stand out from the rest. By the way, that's a great way to update an existing kitchen today.
Here's another one – wallpaper. Gone and forgotten, or still on your walls from the year of the flood? Think twice before you take it down. It may be your new hot look today! If it was put up with a proper liner and you want to remove it, you shouldn't have any trouble. If not, you may need some new sheet rock when the dirty deed is done. Wallpaper adds another dimension to a space. I've always been particularly fond of textural wallcovering and I still use it, more often now, as my clients are discovering wallpaper's popularity. Little do most of them know, the trend for wallpapering has been around for hundreds of years.
So my friends, the evolving world of interior design is ever changing – in a big circle. As they say, "what goes around, comes around." More…next time!
---
---