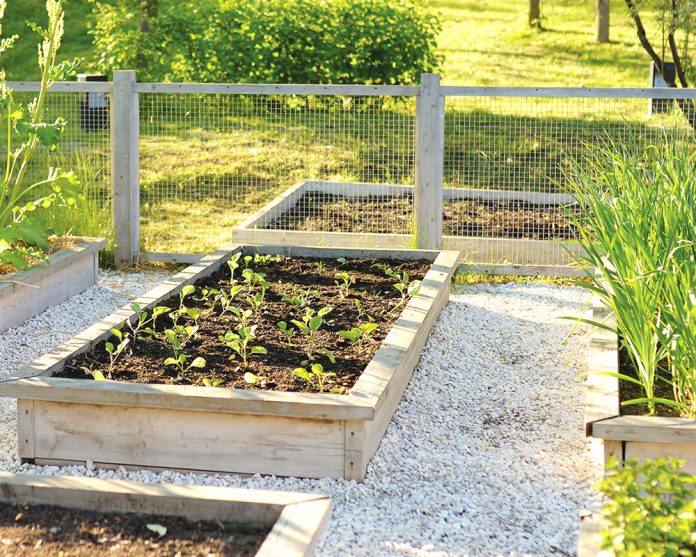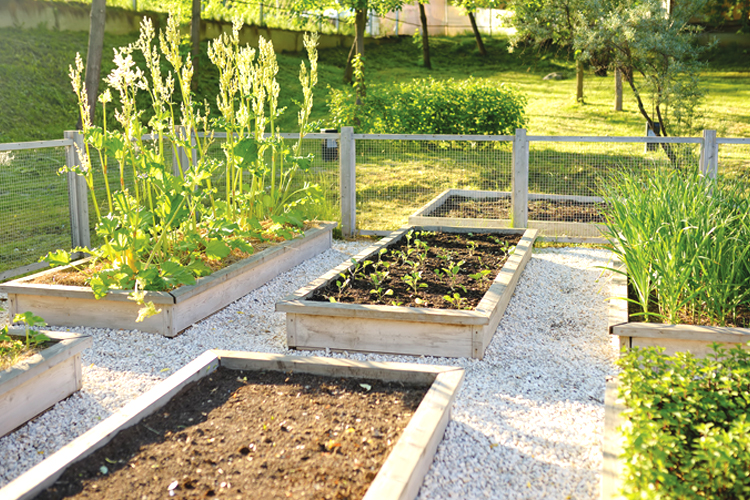 Welcome to almost-spring and the first of a three-part series about my journey setting up a brand-new garden space. Over the years, as the plantings in my yard have grown and changed, my garden spot has been subject to less and less sun, and with the short growing season here in the northeast, we need to maximize full-sun hours.
Over the winter, I've been plotting and planning the new space's location and layout. Key things I considered:
Location: I wanted to choose the spot in my yard with the longest amount of sunshine during the growing season. I made mental notes last summer and will use those to plot out the final location. I'll also need to ensure my in-ground sprinklers aren't impacted, and will take the opportunity to have drip-lines added, which I didn't have in the old garden.
Building materials: I want something that looks nice but will also last. In addition, I have rabbits that like to nibble on my veggies. Therefore, I'll need to incorporate fencing with holes small enough to keep out the rabbits, and high enough they can't hop over. I also want to ensure I can add deer fencing if needed in the future. Over the last year, some deer have moved into the neighborhood. They haven't been in the backyard (yet!) but I want to ensure I can fence them out if necessary. I have a wood fence surrounding my property that is cleaned and sealed each year, so I'm leaning towards similar material for this project. I also want the bed to be slightly raised, so I have nice soft garden soil for my carrots and potatoes to grow in instead of the rocky natural soil.
Size and shape: My original "garden" rapidly expanded from a patch of bed along the fence to also include a raised bed on the deck, along with multiple deck pots. I want to consolidate everything into one space, with the exception of the raised bed on the deck, as that has my herbs and is conveniently located near the back door of the kitchen. I also want all sides of the garden to be easily accessible for harvesting, so there will be an access path up the middle.
Grow-goals: I have high, middle, and low growers on my planting list. The high growers are my trellised cucumbers and sweet potato vines, so they'll need to be positioned so as to not block the sun for other plants. Mid-height growers include tomatoes, peas, and peppers. Carrots, spinach, and zucchini will be closest to the ground, but the squash also take up a lot of space, so I'll take that into account when planting.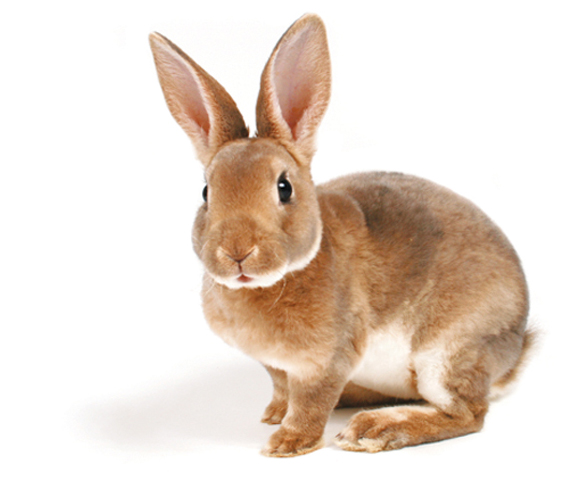 Next up: Digging, building, and assembling the new garden, to get it ready for planting!
---