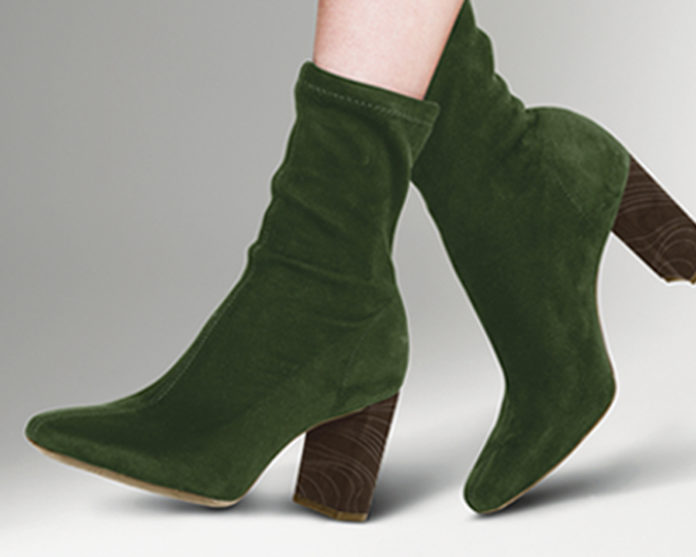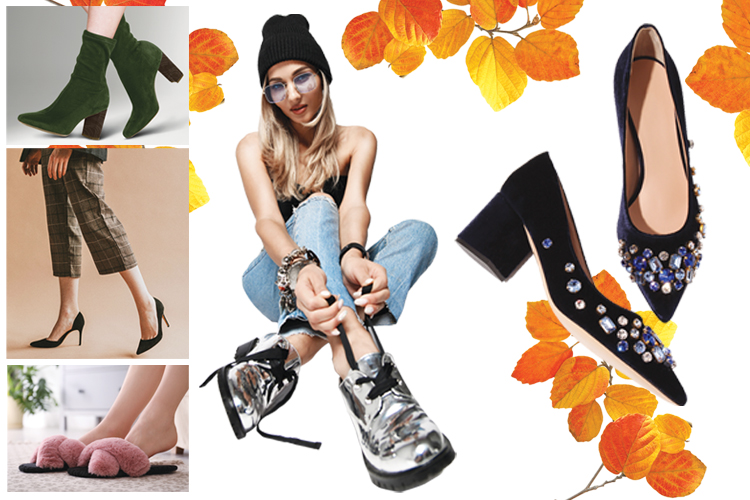 Shoes are, perhaps, the most versatile, joy-inspiring, outfit-changing items in any woman's closet. They can take an outfit from 'so-so' to 'so spectacular' and alter any outfit from day to work or back again. Following more than a year of skipping any significant additions to my shoe closet [since I was home full-time], I took great pleasure in setting out to peruse the new trends for the season [and bring a few home with me].
  Recognizing that many women haven't spent many days in high heels and stilettos for many months, designers have introduced several top trends that provide high fashion in several other ways.
  New trends for the season include lots of lug-heeled styles. Flipping the pages of any fashion magazine will revel knee-high, lug-heeled boots in all the usual fall and winter colors (black, dark brown, tobacco & deep red). Lug-heeled oxfords and loafers are quite reminiscent of school days but with new fashion flair. This year's twist is heavier, more squared and, in some cases, open-backed.
  Power-pumps are a hot trend and one of the few this season with a traditional high heel. Shown with pointed toes – often with embellishments, these are the welcome back to getting outside shoes of the season. Variations with strappy backs or high-heeled mules are also available, but with much less frequency than the pump.
  Boots are exceedingly popular this fall. High slouchy boots provide style and comfort. They range from mid-calf to knee height with super-stylish variations going well above the knee, landing nearly at the thigh. Walking boots and higher fashion versions of combat styles are well-represented in shoe stores everywhere. Heel styles on most boots have shifted from extra-high heels to platforms and wide-heeled varieties. Boots are a great example of comfort, reigning supreme this season.
  Slippers are a particularly big trend this fall, with fluffy, furry footwear providing warmth and coziness around the house or neighborhood. Whether your preference is open-toe, crisscross, or slip on, furry slippers are a top choice for fall. An array of flat shoe options, including slip-ons, sandals, and others have gotten in on the bandwagon with warm, fluffy versions of their styles, now able to provide warmth and even greater comfort.
  Another look we will be seeing everywhere: metallic. Metallic shoes in every variety – low heel, high heel, boots and more – are making their way on the runways and the shelves. They can add sparkle for a night out, or simply make a statement for a daytime ensemble in need of a little boost. Other shoe colors for the season with more traditional autumn flare – deep, rich versions of burgundy, navy, browns and greys are very popular.
  Cheers to the designers who understood that we needed a bit of time to re-acclimate to our high-heeled, pointy-toed styles of the past. We are all excited to step into (literally) the brisk weather of the fall. As you do so, enjoy the sparkle, the height, and the styles for the season – all made with high fashion and extreme comfort in mind.