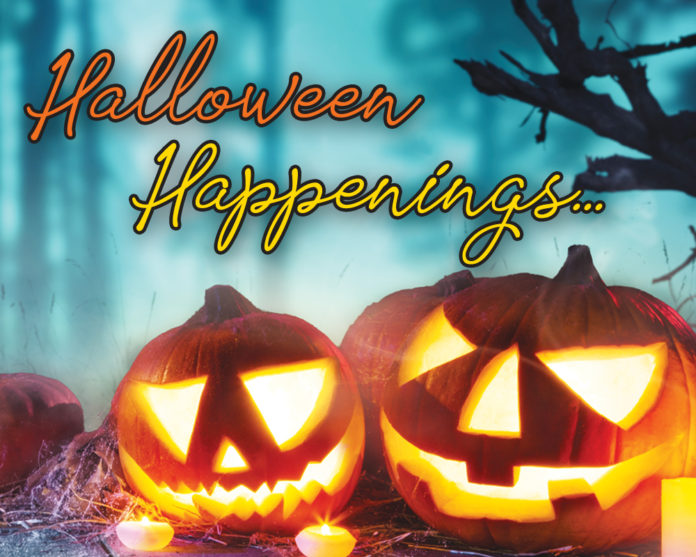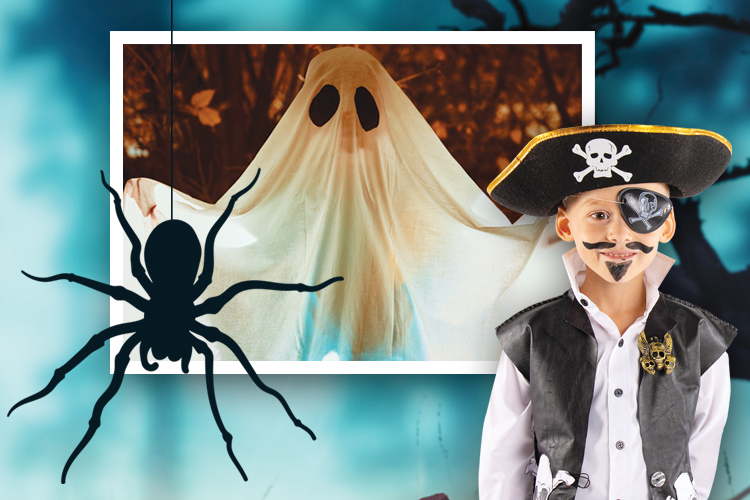 A Nightmare on Oak Street • 521 Oak St., Copiague
Thursday-Saturday (6:00PM-10:00PM), Sunday (6:00PM-9:00PM)
This was named "Long Island's most terrifying ride through attraction." What is usually a car wash, turns into a Halloween haunt that leaves you jumping out of the seat in your car. If you're looking for something different than the rest, but still scary…this is it.
---
Adventureland Pumpkin Park • 2245 Broadhollow Rd., Farmingdale
See website for dates and times
Adventureland encourages all guests to dress up as their favorite character for a fun and safe weekend of trick-or-treating! The pumpkin park will feature amusement rides and attractions, great photo ops, pumpkin decorating and face painting. For more information, visit adventureland.us/pumpkin-park. ­
---
Bayville Scream Park • 8 Bayville Ave., Bayville
See website for dates and times
This is where dreams go to die and nightmares come to thrive, hence why they were named top thirteen haunted attractions in America as per, Haunt World Magazine. Depending on what level of thrill you seek, there's a six and three attraction combo available. So, to save time and money, visit bayvillescreampark.com and purchase tickets in advance.
---
Chambers Of Hell • 1745 Express Dr. N., Hauppauge
See website for dates & times
Comprised of three separately themed haunts – a dark collection of mazes and rooms,  the Chambers of Hell is said to be, "Where fear lives."  Lights, sounds, talent (over 55+ actors), and quality set designs, all create 30,000 square feet of absolute terror. They wait eleven months for this, so it's intended to overwhelm guests…in a good way. Visit chambersofhell.com for more details.
---
Halloween House Long Island • 1500 Old Country Rd., Westbury
See website for dates & times
This is Long Island's brand new Halloween attraction; for those who love the décor of haunted houses, but aren't into traditional haunt – with the usual jump scares and "In your face aspects."  They provide fun for all ages in their uniquely themed, fully immersive rooms. Here guests get to explore a 'Trick or Treat Room,' 'Glow in the Dark Room' and 1940's inspired, 'Vintage Haunted House Room' plus an indoor pumpkin patch. Visit halloweenhouselongisland.com.
---
Haunted Hollow • 1774 Sound Ave., Calverton
October 22, 23, 29 & 30 (7:00PM-11:00PM)
At Haunted Hollow you can enjoy a haunted hayride, haunted house or both! The haunted house takes you on a journey throughout 3,200 sq. ft. and features narrow hallways that lead to different themed rooms, ones you'll never forget – or escape. The haunted hayride (which is a little less scary), lets guests explore nearly a mile long loop. Visit sccbsa.org/hollowhaunted to buy tickets.
---
Schmitt's Farm Haunt • 26 Pinelawn Rd., Melville
See website for dates and times
Celebrate the 27th anniversary at one of Long Island's oldest and scariest haunted attractions. This year, the curator is an extremely mysterious man – rumors suggest that those unfortunate to stumble upon him are to join his gallery of freaks and oddities. Upon admission, there will be axe throwing, zombie brains, a haunted corn maze and a fresh new experience from the year before! Purchase tickets and find updates at schmittsfarmhaunt.com.
---
Spooky Fest – Center for Science Teaching and Learning • 1450 Tanglewood Rd., Rockville Centre
October 8-10, 15-17, 22-24, 29-31 (6:00PM-9:30PM)
Wooded paths, exhibits, and festivities feature eerie lighting, special effects, and characters along the way for a combination of perfectly spooky and very scary. Creatures of all kinds inhabit the woods including the strange and beautiful. (Note: Event will take place rain or shine).
---