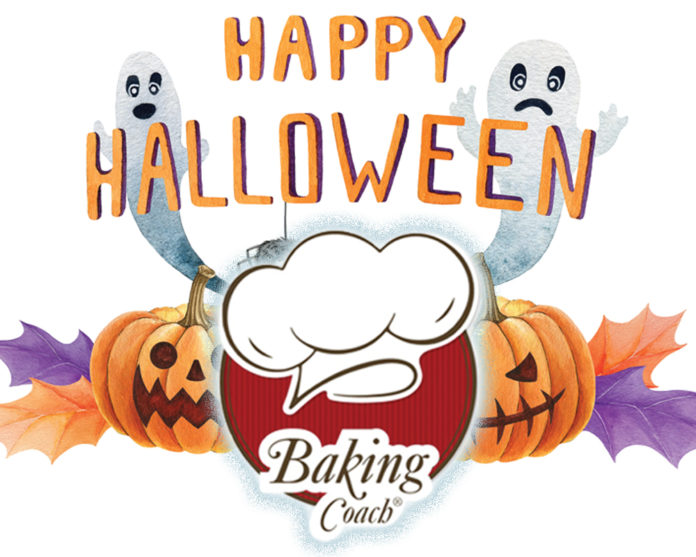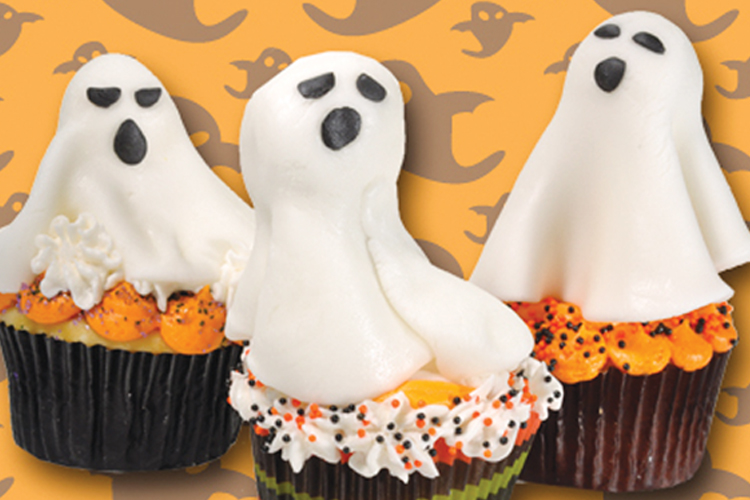 Project time: 60 minutes
Here is What You Need:
12 Baked Chocolate Cupcakes
1 can vanilla frosting
1 Recipe-Easy Fondant Icing (See right side)
12 large marshmallows
12 mini-tootsie rolls or 1 tablespoon cocoa powder with 3 drops of black food dye gel
¼ cup powdered sugar for rolling
Here is How You Do It:
Cover the tops of your cupcakes with buttercream frosting.  Use a large marshmallow for the body, and top marshmallow with a little bit of frosting.  Roll twelve 1-inch balls of fondant, then top each marshmallow with the fondant ball. This will be the skeleton for your ghosts.
On a work surface lightly-sprinkled with confectioner's sugar, roll 12 golf-ball portions of fondant. Flatten them with your hand or with a rolling pin into a 6-inch round circle. Gently drape one of each over your cupcake "heads".  (Note: Do not pull down on the fondant- it can tear; be gentle. If your fondant rips, remove it from the cupcake and press the fondant back together.)
For the eyes and mouth, use your chocolate tootsie rolls. To make black fondant, take another golf-ball size piece of fondant.  Blend in 1 tablespoon of coco powder to make it chocolate, and use a drop of black food dye to color it black.
---
Yummy Fondant Icing
Here is What You Need:
2 lbs. confectioner's sugar
¾ cups vegetable shortening
1 cup light corn syrup
2 teaspoons vanilla extract
½ teaspoon salt
Here is How You Do It:
In a large bowl, mix together powdered sugar and shortening until well combined, using one hand. Add to the bowl the remaining ingredients. Mix until a sugar dough forms; it will take at least 5 minutes.
Store fondant wrapped in plastic wrap and place in an airtight container at room temperature.