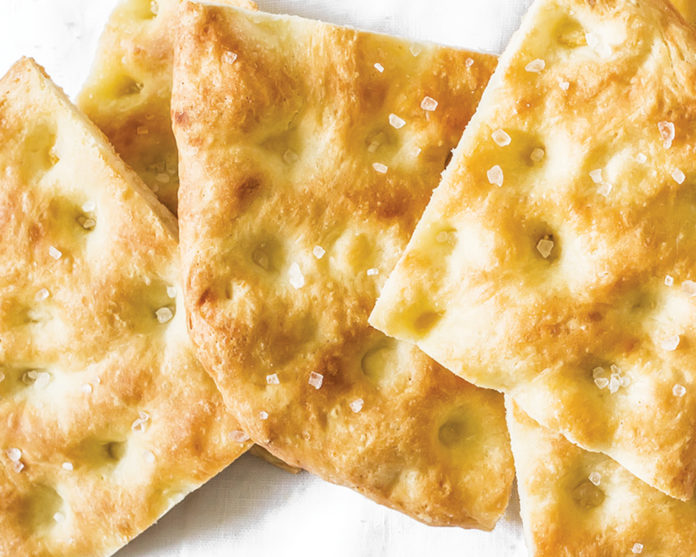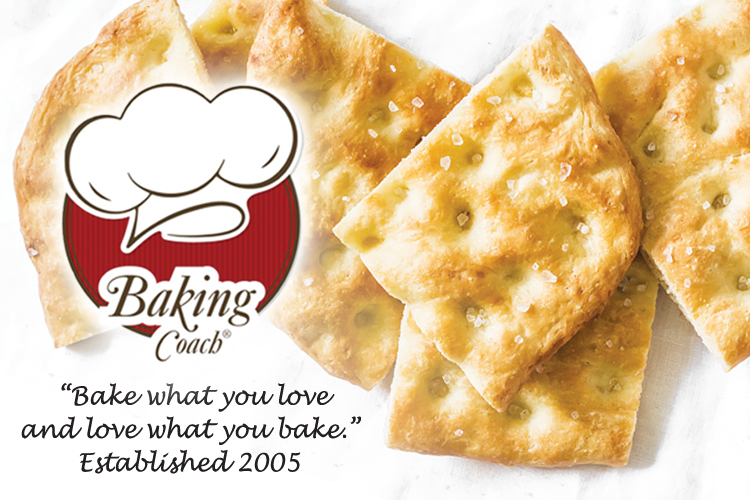 Prep Time: 10 minutes     Resting Time: 60 to 75 minutes     Servings: 16 slices
HERE'S WHAT YOU NEED :
2 3/4 cups all-purpose flour
1 teaspoon salt
1 teaspoon white sugar
1 tablespoon active dry yeast
½ teaspoon granulated garlic
1 teaspoon Italian seasoning (optional)
1 cup warm water
3 tablespoons olive oil (divided)
2 tablespoons grated parmesan cheese
1 cup mozzarella (optional)
11"x17" baking sheet
---
HERE'S HOW YOU DO IT :
In a large bowl, stir together the flour, salt, sugar, yeast, garlic powder, and Italian seasoning. Mix in the 1 tablespoon olive oil and warm water.
When the dough is together, turn it out onto a lightly floured surface and knead until smooth and elastic. Lightly oil a large bowl, place the dough in the bowl, and turn to coat with oil. Cover with plastic wrap and a cloth;  let rise in a warm place for 30 – 45 minutes.
Preheat oven to 450 degrees. Punch dough down; place on greased baking sheet.  Shape into a 1/2-inch-thick rectangle or 1-inch thick
circle for a thicker bread.  Brush top with olive oil.   Loosely cover
with plastic wrap and a towel; let rest for 30 minutes.  Just before baking, sprinkle with parmesan cheese and mozzarella cheese.
Bake in preheated oven for 15 – 20 minutes, or until golden brown. Serve warm.
Variation: For Rosemary Focaccia, replace 1 teaspoon Italian seasoning with 1 tablespoon fresh or dried rosemary.