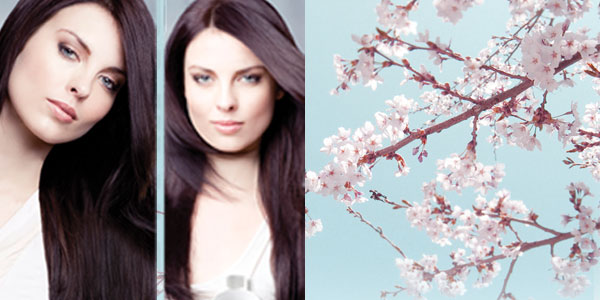 Tracy spent over 15 years in the Marketing Field before giving it up to be a full time Mom. Once her daughter was in school, she combined her lifelong love of the Beauty Industry with her business experience and joined JD Thomas & Co Salon as their Marketing Manager.


Dawn Longin and John Thomas Mutler are the owners of JD Thomas & Co. Salon located in Commack. The two have been styling hair for over 20 years and both have traveled worldwide in pursuit of education in hair care. For more information call 631-486-4443.

What is a Keratin? A Keratin Treatment was developed to aid in helping to control frizzy and curly hair textures, however it is effective on most hair types. It is a rejuvenating treatment that seals down the cuticle using Keratin. This in turn locks out frizz-causing humidity and reduces curl, making hair easier to blowout.
All Keratin Treatments are performed the same way on each client, no matter the severity of erratic texture that client may have. Therefore, you will never be guaranteed how much curl will be eliminated from your hair. What you will be guaranteed is hair that will blowout much easier and in half the usual time, leaving you shiny, healthy, frizz-free hair.
Color treated hair can be treated as well, however, you must wait two weeks after a Keratin Treatment to have your color done. A knowledgeable stylist will adjust the flat iron to ensure the condition of the client's hair remains intact.
Choosing the right salon to perform your treatment is crucial as there are many different brands on the market today. You will want to go with a salon offering different options of product, and be sure the staff is fully educated on the products as well. Not all treatments are suitable for every client either, so it is imperative that you make an appointment for a consultation beforehand in order to figure out which treatment is best suitable for your needs. There are also different waiting periods you must abide by for certain treatments as far as how long before you can wash your hair after the treatment. Most Keratins require anywhere from 24 to 72 hours before washing, but there are ones, such as the Brazilian Blowout, that allows you to leave the salon with no waiting period at all.
While Keratin Treatments have many different active ingredients, they were in the spotlight in the past for having formaldehyde as their main active ingredient. Due to raised health concerns regarding long term effects of formaldehyde, the percentage has either been drastically reduced, or completely eliminated from the products. So, always make sure you are specific if you would like a completely formaldehyde- free product. These products will mainly use glycolic acids and other natural ingredients.
Treatments are generally flat ironed while the solution is in the hair which gives off vapors, so it is important to make sure that the salon you use has the proper ventilation system. OSHA has set standards as to the measures a salon needs to take in order to have proper ventilation. You may want to ask your stylist about what type of system they use, for instance, at JD Thomas & Co Salon there is a carbon filtration system installed in the HVCA system as well as individual free standing filters used when performing a treatment on a client. By using these precautionary measures, over 90% of the air around the client is cleaned.
Keratin Treatments can take up to two hours depending on the amount of hair an individual has, and can last up to twelve weeks. You must use a keratin safe shampoo as well as styling products that do not contain sodium chloride or sulfates in order to maintain the life of your Keratin Treatment. These treatments are not recommended for anyone who is pregnant or nursing, and should not be used on children 12 years of age or younger.