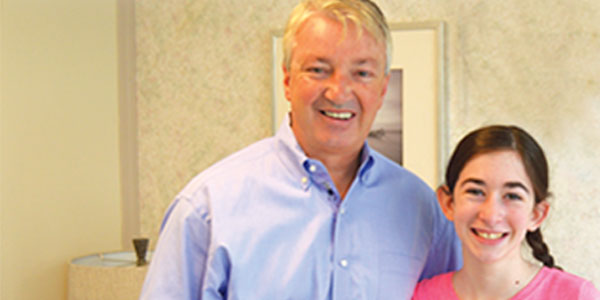 Victoria is an accomplished 12 year old Animal Educator and Journalist recognized by Dowling College for her excellence in the field of Arts and Sciences. Victoria also teaches in schools and libraries where she shares first hand her knowledge and experiences in a series of educational programs that she developed. VictoriasAmazingWorld@yahoo.com

Come join me on June 7th in Albany for the 6th annual Animal Advocacy Day sponsored by NYS Senator Phil Boyle and NYS Assemblyman Jim Tedisco. Animal Advocacy Day is an event that was created to help strengthen the animal cruelty laws in NY. It's a non-partisan event designed to further protect our pets and wildlife from abuse and cruelty. There will be many people there to help educate and speak out on behalf of animals, discussing ways we can help protect them, and lending support to strengthening laws like "Buster's Law" which made animal cruelty a felony in NY.
I also believe in protection through education. With any animal it's always good to do your research before getting one. Animals require a large commitment and not everyone is up to it. Should you find that you can't care for your pet any longer, there's always people who will rescue your unwanted animal instead of simply neglecting it and having it suffer. In addition, to help stop potential abuse, you should contact your local authorities if you see neglect or animal cruelty taking place.
Legendary animal educator Jack Hanna once told me, the most interesting thing he has learned from animals is "respect". It's an important lesson that we should all keep in mind. Whether we're dealing with people or animals, we should always be respectful and treat them with kindness.

Victoria's Fun Facts and Tips

~ Senator Boyle is an animal lover and has a cute dog named Livvy. His first pet was a dog named Jonesy.

~ Senator Boyle's favorite animal is an otter.

~ Remember to never leave your pet in the car because they will overheat like a young child. And, it's against the law.

~ Dogs and cats should always wear an identification tag to find them in case they get lost.

~ Keep electrical cords away from puppies and kittens.

~ Do not hug an animal you don't know without the owner's permission.

When and Where

The 6th Annual NYS Animal Advocacy Day will be held on Tuesday, June 7th from 9:30 a.m. to 12 p.m. in the Well of the Legislative Office Building in Albany.

If you have any questions about Animal Advocacy Day, call Assemblyman James Tedisco's office at 518-370-2812 or email tediscoj@assembly.state.ny.us.