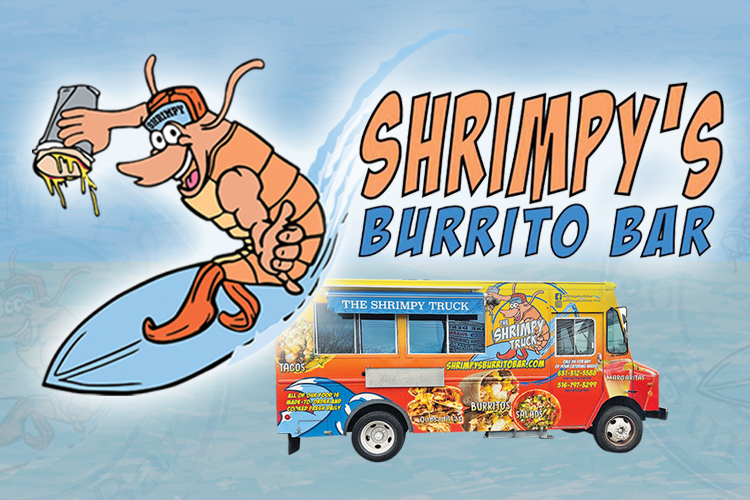 Huntington • East Islip • Massapequa Park • shrimpysburritobar.com
---
After several years of expansion, the Shrimpy's Burrito Bar brand is ready to bring the party to you. With brick and mortar locations in Huntington, Massapequa and now in East Islip, the Shrimpy's Food Truck is ready to elevate your party experience.
For two fun filled hours, your guests will be blown away by the originality of having a taco or burrito party right in your own back yard or at any on site location that suits.
Simply go to their website and choose from 3 party packages and your good to go. It's an incredible value when you think about getting two straight hours of unlimited food, all served up buffet style.
Parties can be customized as well. They have an extensive catering menu with limitless half and full tray selections. Need to extend the  party hours, no problem. Shrimpy's will keep your party going for as long as you like. Your options are only limited by your imagination.
The Shrimpy's catering crew is ready to bring originality to your next big bash. So skip the old school party hero and trays of sausage and peppers for an original party experience that your guests will be talking about for days after the celebration is over.
For more information go to shrimpysburritobar.com/truck or call one of their locations.
---