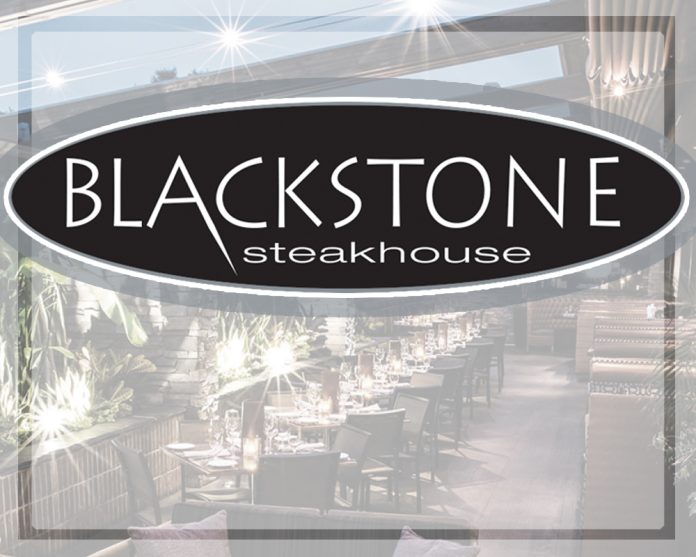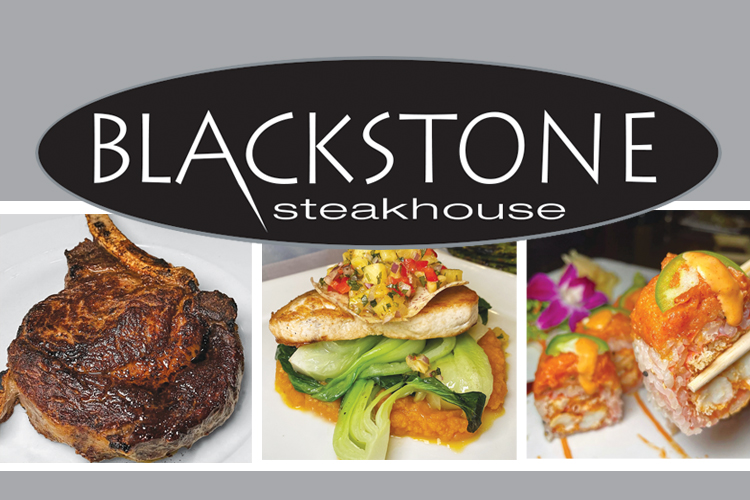 10 Pinelawn Rd., Melville • 631-271-7780
---
Since 2005, Blackstone Steakhouse has raised the bar when delivering prime cuts of beef and seafood offerings with the fusion of artful Japanese Sushi. Located in the heart of Melville's business district, Blackstone is a popular draw for hundreds of corporate offices with a strong following of customers that come Island-wide. Sister restaurants include Rare 650-Syosset, Insignia-Smithtown, Opus Steakhouse-Jericho and Bijou of Melville. As its name suggests, a decor of quarry stone, warm woods with contemporary appointments are all the allure. General manager Dodo Tecusan has been an integral part of the Scotto family of restaurants since 2005. As Mr. Tecusan explained to me, "Our goal is to make every customer feel like they are the most important person on earth. This is our philosophy, and it shows." Dodo is also very proud to share with me that Blackstone is only one of two restaurants along the entire eastern seaboard that have the right to serve authentic Kobe beef. It is a special certification that Blackstone proudly displays.
A diverse menu has been designed to appeal to a wide spectrum of clientele. Signature steaks include the classic Bone-in Ribeye, which is my go-to every time I come to dine; flash-broiled with charred exterior, always comes to a perfect medium rare. Equally popular is the Kurobuta Japanese Pork Chop. A bountiful portion, served with Mitsu apple celery root puree, soy-braised bacon and Asian yam. Seafood favs include the Lime N' Coconut Chilean Seabass, prepared in a lime and coconut marinade, then encrusted in coconut and macadamia nuts which elevate the flavor profile and texture of this firm yet delicate cut. Beautifully presented with purple yam, drops of aji chili and cucumber salad.
For me, the sides are what pull everything together. A sumptuous selection of roasted brussels sprouts, crispy fried onions, hash brown and lobster mac and cheese… well the list goes on. Don't stress, order a few for the table. Their sushi and signature rolls keep in step with all that excites its patrons. Prepared by their inhouse Master Sushi Chef, Blackstone will win you over with their original sushi creations that work well for a starter or as a complete dinner. I like to start with one of their signature rolls, like their "Volcano," made with king crab, pepper tuna, drizzled with a Honey Wasabi Sauce. You have to try the "Blackstone Supreme", prepared with Wagyu Beef, avocado, spicy tuna and king Crab in eel sauce, scallion, tobiko. With my Makers Mark Bourbon, it doesn't get much better than this. The list of Signature Rolls and Special Rolls goes on. Whatever you try, you are certain to enjoy. Blackstone's is the perfect setting for corporate functions or any special occasion. Classic ambience, outstanding food, and impeccable service have made Blackstone Steakhouse who they are.
---
---