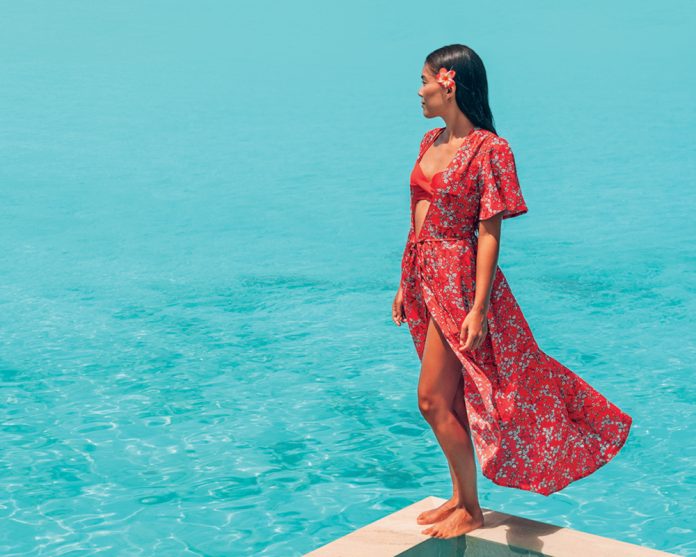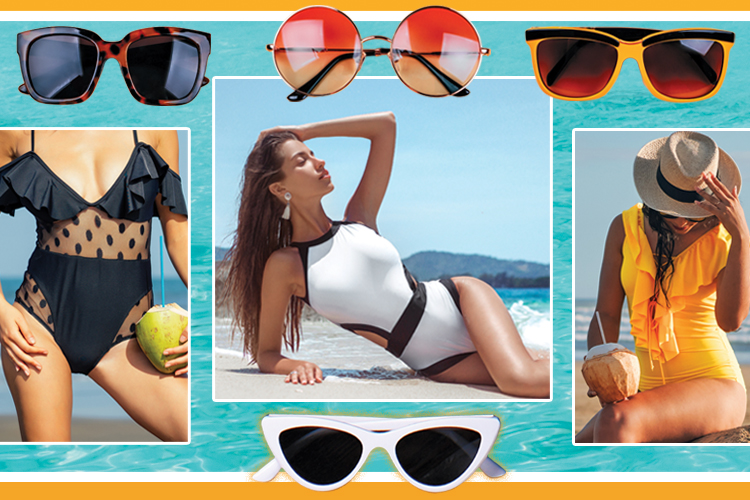 With the summer heat finally rolling in, beaches are the perfect weekend destination. Whether you plan on spending your beach day lounging in the sun, swimming in the sea, or walking the boardwalk, here are some trends that will be populating the coastline this summer! 
Beach fashion this year is all about ensuring a little extra sparkle in the sunlight. Many bathing suits this season are including gold metal. Like an accessory already apart of the outfit, the metallic gold detailing is usually seen on either the straps of the bikini top, or braided along the hip. Some strappy one pieces have large hoops connecting the hips to the bra. If this sounds interesting, but not entirely wearable for you, a chunky earring will give you that touch of glitter and shimmer in the sunshine. 
Another option for this same shine affect is the 'diamond bathing suit.' These swim costumes are all about the fabric, made with metallic and glitter material. This ultra-feminine trend is simple and easy to incorporate, allowing you to pick out a bikini or one piece in any color or style. A popular silhouette for this trend is the high waisted bikini. 
Another versatile trend is the ruffle swimsuit:  focused primarily on the shape of the suit, rather than the fabric or color. Flattering for all body types, you can pick a swimsuit that has ruffles all over, around the bust, or maybe just along the straps or waist. 
The Monokini is another silhouette sweeping the beach and poolside this summer. A throwback to Y2K fashion, the monokini emphasizes an hour-glass figure and can work hand in hand with the gold metal trend. Most monokinis have hoops holding the various sections of the suit together; if you can find one with sun-glinting gold hoops, you'll look fresh off the cover of Vogue. 
For the actual outfit worn over your suit, sets are huge this year, as they were last. Many fashion brands offer a resort wear section, where you will be able to find a bikini with a matching sarong. Lately, the general trend in fashion has favored this matching set look – this is an easy way to test the craze. 
Sunglasses are always a must, not just for the beach but any sunny day, and the perfect way to pull an outfit together. An ode to the 60s, large, "blocky" sunglasses are once again popular. Tortoiseshell and bright gold seem to be the darlings of this season. For a more masculine look, try aviators. 
Make sure whatever you wear to the beach speaks to your own personal style and will allow you to enjoy your favorite oceanside activies!