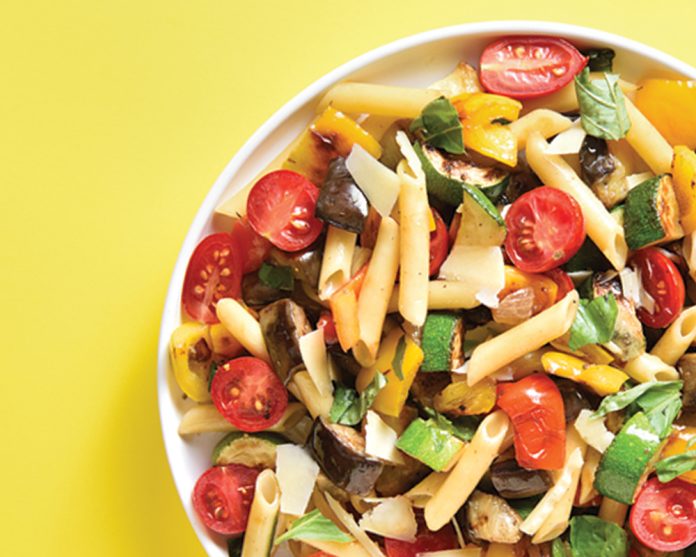 ---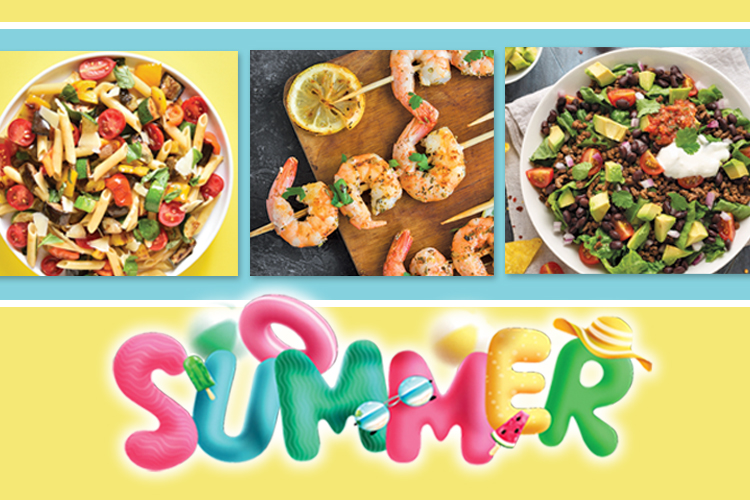 ---
Living in a second-floor apartment, in New York, in the summer, is difficult for an amateur chef like myself. I often feel limited with the cooking vessels I can use, and it's generally not worth putting the oven on if my air conditioning units are working hard and I'm struggling to stay cool. Luckily, I've discovered some of my new, favorite meals thanks to this inconvenience. Seasonal salads, flatbreads, taco bowls, chilled pasta – the list goes on.
During the warmer months, I opt for cooking my meals in the Instant Pot, air fryer, convection oven, panini press, and on the stovetop. I also find myself experimenting with more room temperature and chilled meals, some of my go-tos include goat cheese and tomato toast with arugula or chilled pasta salad with pesto, mozzarella and yellow cherry tomatoes.
I generally buy the same ingredients and attempt to repurpose them weekly. Any given week I am guaranteed to purchase arugula (my favorite green!), cheeses (I like to switch it up but I love Taleggio, feta, brie and manchego), tomatoes, fresh pasta, avocados, lemons, limes, fresh fish and/or seafood, and ground meat. While I may use arugula in a summer salad this week, I will try to incorporate it into a flatbread next week. (See what I mean?) Ground meat may be used for tacos this week, but next week could be a protein of choice in a Vietnamese pork bowl.
Pinterest, Instagram reels and food blogs routinely dish up the inspiration I am looking for, and make it easy to avoid turning on the oven. While I wish I had a grill (like most of suburban Long Island), I have to use what I have in-house to create equally delicious meals for my husband and myself. A grill pan does the trick for skewers or shrimp, but I must admit the Instant Pot is a great way to cook meat in the summer – without overheating the house. (A trick of the trade I learned from my dad.) Think slow cooked pork, chicken or brisket for tacos! Perhaps a homemade ragu that could quickly be paired with fresh pasta and salad. The 'pastabilities' are endless.
Find your favorite ingredients, research recipes, and start cooking! Don't be hesitant to reinvent staples in the Instant Pot instead of the oven. Skip the broiler and use your air fryer. Pressed for time? Opt for your panini press and/or grill pan for sandwiches and wraps. Not in the mood to cook? Throw together a summer salad or dressed up toast. Whatever you decide, you'll be happy you tried something new.
---