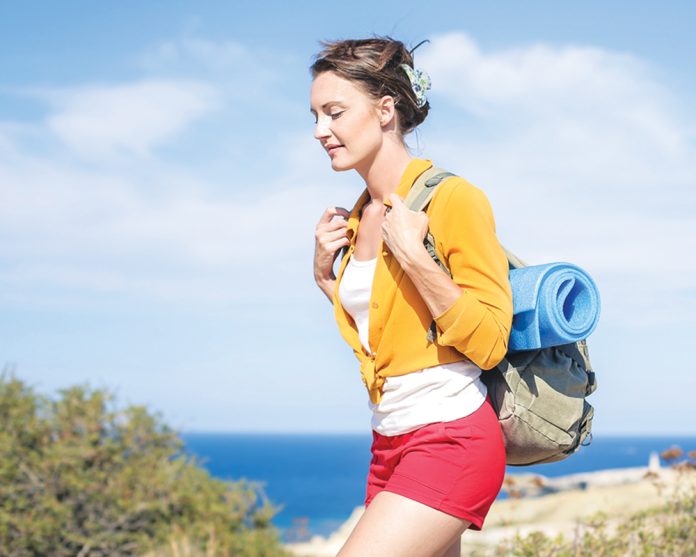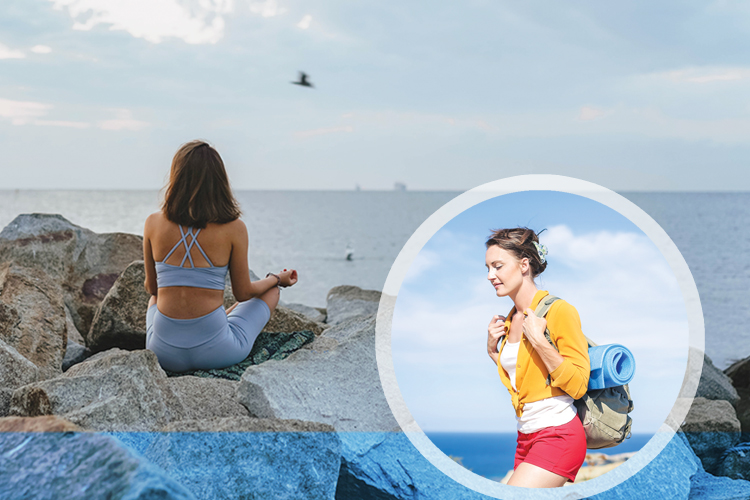 by Charlotte Muller and Leslie Van Bell
---
As the seasons shift from spring to summer, there is an added pressure to "make the most of it" by overbooking your schedule to fit in every BBQ and weekend getaway. But this added pressure to "do it all" can come with a price. Chronic stress releases a hormone called cortisol, which can cause weight gain, fatigue, anxiety, and can even lead to heart disease and strokes.
By making space, you can support your wellness AND make the most out of your summer. "I define making space as 'the act of cleaning clutter,' and this can be done in many ways. We can make space physically, mentally, spiritually, and socially – what I call the Four Pillars of Sustainable Wellness," Charlotte shares. Visualize a messy closet. Imagine how easy it will be to find an outfit once the closet is cleaned. We can use that messy closet as a symbol of clutter in our lives. Leslie begs the question, "Where can we let go? What weighs us down?"
---
Mentally: Meditation allows us to observe what's taking up space in our minds. "One technique that I love is categorizing thoughts," Leslie shares, "sit in stillness and analyze the types of thoughts you're having, and imagine putting those thoughts into labeled buckets, like 'Work,' or "Parenting.'" To try it, Sit or lay on a picnic blanket on a warm summer day and set a timer for 10 minutes. Check in with your thoughts and try to categorize them. When the timer goes off, notice the feeling of serenity throughout your body and mind.
---
Physically: Have you ever felt stuck, uncomfortable, or stagnant physically? This often happens when we fall out of routine, experience stress, or over-exert ourselves. To make space, choose a slower-paced activity, like a walk on the beach or a yoga class at the park. Dedicate 15-30 minutes to your intentional movements 3-5 times a week, and feel the effects that follow.
---
Spiritually: Spirituality means something different to everyone. Living in a world with so many options and opinions can sometimes pull us away from what resonates with us as individuals. Making space for what our souls love can ground us in the present. Set time aside for soul-inspired activities, like roasting marshmallows outside, or painting and getting lost in your creativity. Reconnecting with joy can help your body relax.
---
Socially: We are social beings, especially in the summer, and spending time with others can be both energizing and draining. "My favorite thing to do is be selective. Say no to the social activities that you don't want to be at," Charlotte says. If you say yes and you truly don't want to be there, you will feel drained, uninspired, and maybe even resentful. Leslie says, "I am selective when it comes to who I spend my time with. I seek out those who have similar interests to me and leave me feeling like I have a full cup!"
---
To know when you need to make space, look out for feelings of heaviness, irritability, and overwhelm. These feelings can signal that you feel like your metaphorical closet is messy and in need of a clean-out.
---