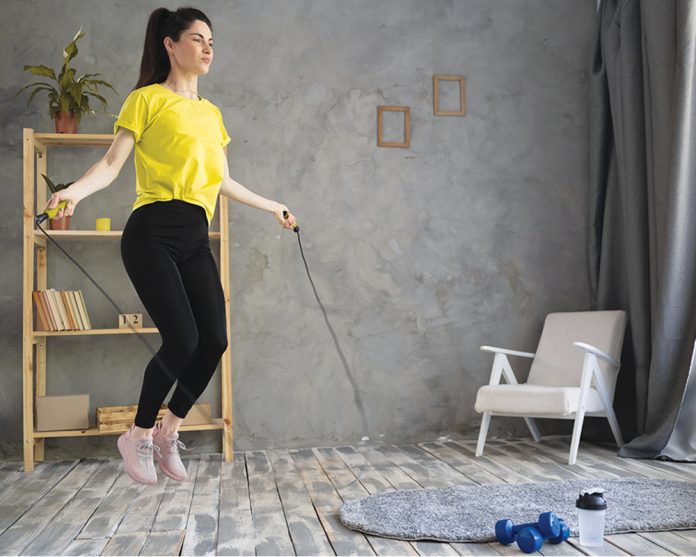 ---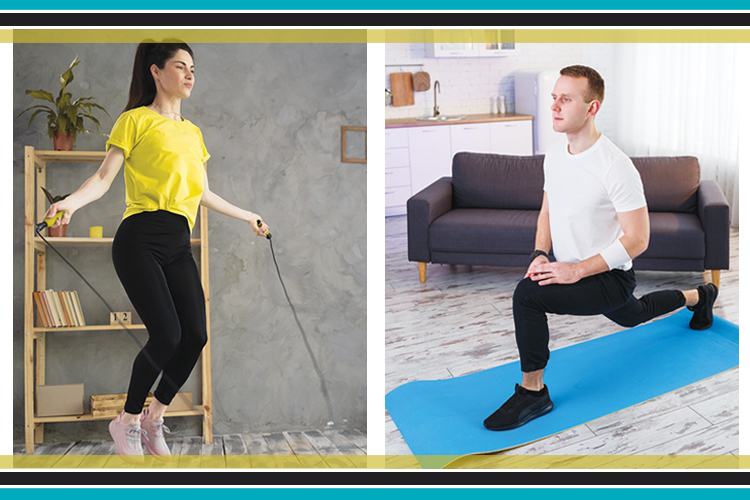 ---
If you're lacking in time or just don't feel like dragging yourself to the gym, you might be in the market for a micro-workout. This is a workout you can do in the comfort of your own home or even outside.
Before you scoff at the idea, let me start by reminding you that any workout is better than no workout, and staying sedentary is not a great health choice. Exercises, such as walking, weightlifting, and yoga, boost the immune system, have a significant impact on heart health, and even improve brain function. Furthermore, exercise helps in maintaining a healthy weight and contributes to better bone health, which is especially important for older adults. The data supporting exercise as one of the biggest health benefits is extensive, so if a micro-workout is all you can fit in, do it. Here's how…
First, start with a five-minute warm-up. Jumping jacks, running in place, high-knees, butt kickers, jump rope, and even side-to-side stepping are all good choices. If you are feeling really ambitious, or you're more of an advanced athlete, you can start with jump squats, mountain climbers, and burpees.
Once the warm-up is complete, dive into bodyweight exercises. Because you are limited in time, you'll want to complete these in supersets, two movements back to back, or even tri-sets, three movements back to back. Upper body exercises include push-ups, planks, dips, shoulder taps, and pull-ups. If you happen to have dumbbells at home, you can add in a shoulder press and bench press (which you can do from lying on the floor). Choose two or three of these, perform 8-12 reps of each, then rest for about 30 seconds and repeat three times. You can do the same with lower body movements such as squat and lunge variations, calf raises, step-ups, donkey kicks, and leg raises. Don't forget the core. Try reverse crunches, bicycles, flutters, and plank jacks. A simple search online will offer up many other exercises you can swap in and out of these micro-workouts.
You can do a micro-workout, which generally takes about 15 minutes or so, whenever you see fit. You can alternate body parts on different days, add weights for more of a challenge, or if you are a beginner, try one exercise at a time. This is an effective workout that can assist with muscle building and weight loss, and if you're pushing yourself for the duration, you will sweat and your muscles will even be sore. The secret is out and now that you know about the micro-workout, let the excuses go and start moving!
---