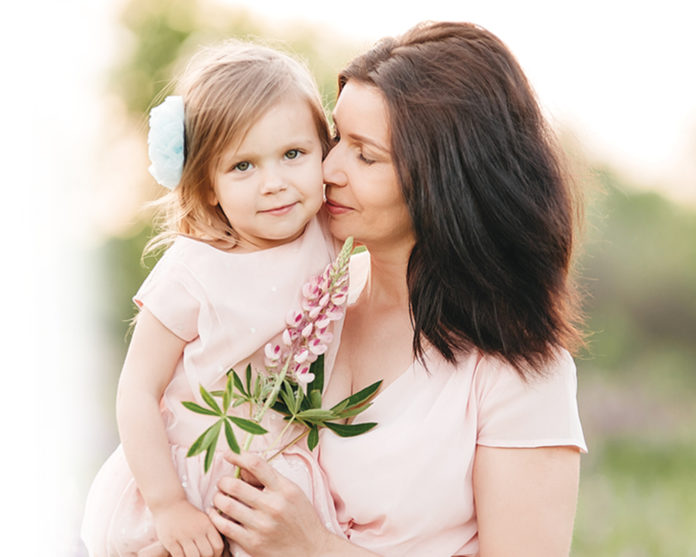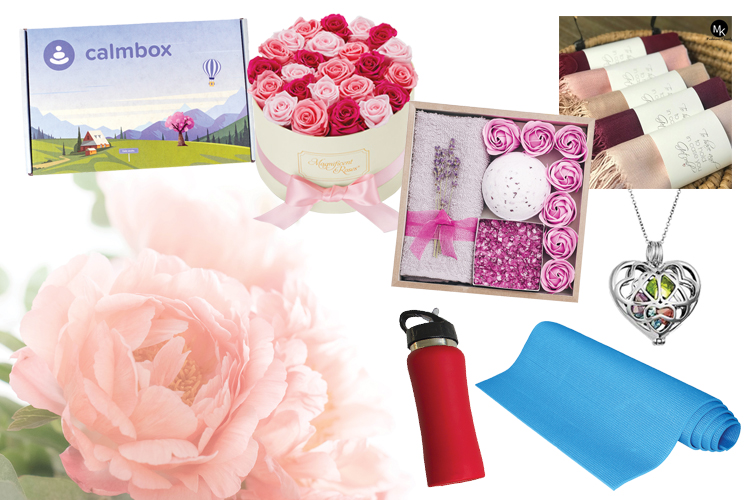 Mother's Day is fast approaching and, while it will be different due to the pandemic, the day will be, as it always has been, a chance to honor the mom(s) in your life and give gifts that show how much these special women mean to you. Whether the day involves brunch, dinner out, time in the yard, or participating in a favorite outdoor activity, showing an abundance of love to your mom and the special women in your life is a must. This year, as families start coming together once again, there will be a special emphasis on this all important day. Bouquets of flowers, a Mother's Day mainstay, are guaranteed to bring a smile. However, there are other options that may show how well you know her and her taste. Why not consider something new – beyond the roses, tulips, or mixed bouquet you traditionally give the mom(s) in your life?
    After months of being cooped up at home, the beautiful spring weather may be a perfect time for an outdoor picnic. You can build a picnic basket with gingham napkins, wine glasses (a bottle of her favorite wine), and all of the accoutrements for a lovely day in the park. Harry & David's & Country Living's Let's Have a Picnic Gift Basket is great because it comes with cheeses, meats, a cake, and more – nearly everything you need beautifully packaged in a picnic basket.
    As she heads outside, she will find it is time to shed a winter coat. It may still be chilly at night when going for a walk, so why not have her feel cozy and look stylish in a beautiful spring pashmina. Handmade by MiaKraftsShop on etsy.com, it's trendy and for an added bonus, you'll be supporting a small business.
    For those who have been stuck at home, the good weather brings lots of opportunities for moms devoted to fitness to get outside. A new pair of sneakers or yoga mat with a great insulated water bottle to keep her water ice cold is the perfect gift which she will get plenty of use from.
    If the lady in your life loves jewelry, you can get a gift that will pull on her heartstrings. Eve's Addiction has created the Custom Interlocking Hearts Birthstone Locket in silver, gold tone and rose gold tone that will allow her to carry her loves close to her heart, both literally and figuratively. What could be better than that? Evesaddiction.com (Photo courtesy of Eve's Addiction)
    If your special mom needs some down time after this crazy year, consider gifts to center her. A certificate to a spa for an afternoon of her-time may be just what she needs. Or, how about a subscription for a monthly box of calm? (thecalmbox.com). Each month will bring her treats to enhance her wellness and mindfulness. If she needs a quiet place with a good book, try a subscription to Just the Right Book (justtherightbook.com) or Audible (audible.com). Your thoughtfulness with these options will not go unnoticed!
    Subscriptions let you get creative. You need to simply consider what she may like – from skin care or fashion to wine or cooking – (there is even a box for Disney lovers) – just research your options. Not only do they allow you to stay within your desired budget and time frame, but in some cases, enable you to choose the size of the box. The choices are limitless; think of her interests and look up all that is available.
    For those who know that your special mom truly looks forward to receiving flowers, consider a new twist on this longstanding favorite. 1-800-Flowers.com has preserved roses in a box, complete with a bow. Mom will be able to admire her flowers for months to come with this lovely gift. Or, if planting her flowers is a shared activity for Mother's Day, how about a gardening tote with gloves, tools, and seeds. Harry & David has an herb garden in a wooden box if she'd rather keep her plantings in a nearby window.
    If your special mom hasn't traveled in more than a year due to the pandemic, you may want to look at a night or two in a hotel – a getaway can do wonders for the mind. If you need not get on a plane; within driving distance there are loads of places from which to choose. Perhaps she has mentioned a location that she has always wanted to visit. A weekend in a hotel or a bed and breakfast will be a gift she will always remember.
    Keep in mind, it's not about the price tag; beautiful, meaningful gifts can be found to fit every budget. Consider the taste, interests, and personal style of the lovely lady for whom you are shopping for. If you can picture her delight, you've made the right choice.
    However you choose to celebrate this special day, make it memorable and keep her in your heart and mind all year long. Remember, Mother's Day may come once a year, but she loves you completely every day!