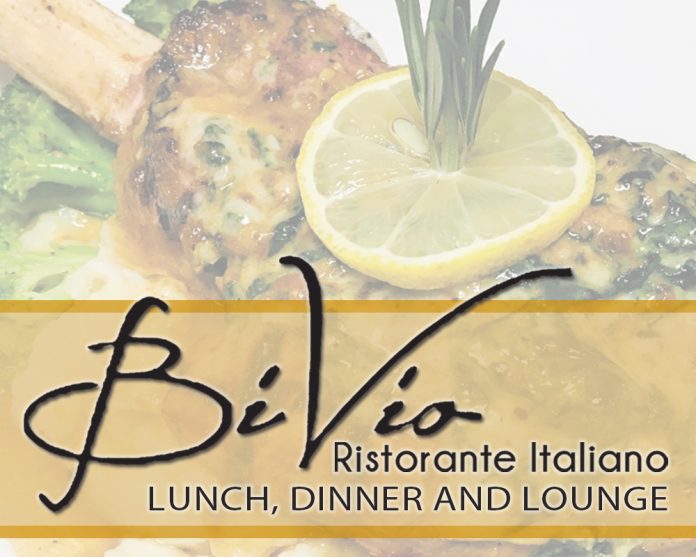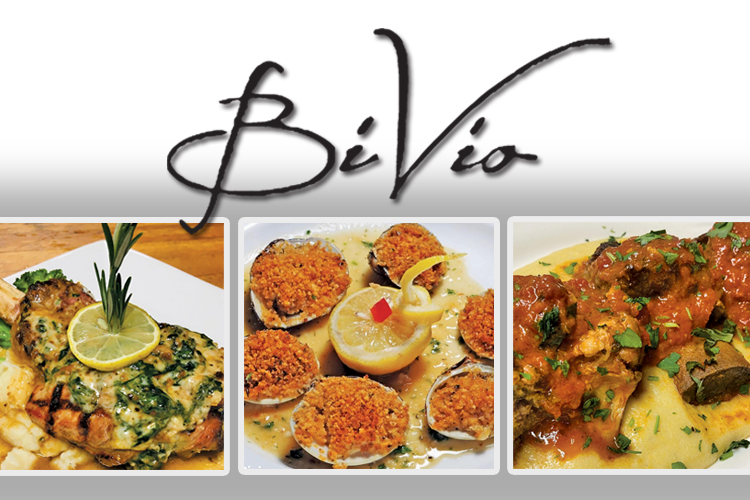 1801 E. Jericho Tpke., Huntington ~ 631.499.9133 ~ www.bivioristorante.net
Located in Huntington, BiVio is one of a few select Italian eateries in the area that offers multiple menus, a charming atmosphere, and consistent quality cuisine. BiVio, translates to "fork in the road", and in Huntington, you should choose the path that leads to BiVio to experience their authentic (reminiscent of your favorite homemade) Italian entrees, patio entertainment, and more.
While there may be a few modern elements intertwined with classic ingredients, the service, and atmosphere are nothing short of "old school". BiVio is somewhere you feel at home, regardless of how many times you've visited this humble abode. The owner, managers, and staff are gracious, friendly, and 
accommodating. The servers are knowledgeable and always smiling, and this is something that stuck with me during my time at the establishment.
The atmosphere at BiVio is cozy and familiar. Simple and far from ornate, their style is classic – with a heavy focus on warmth and comfortability. A customer-loved patio, live music, and beautiful plating methods are unexpected, yet charming additions.
Their menu has multiple offerings, including appetizers, soups, salads, pasta, fish, chicken, veal, steak, and sides. Ingredients are fresh, and each entree I tasted had memorable elements. The fried options are lightly battered and never heavy, while the meat dishes are hearty and flavorful. I was especially fond of the daily specials they offer to the community including pasta night on Tuesdays, 25% off wine on Wednesdays, and Date Night specials on Thursdays. They offer your familiar favorites like Chicken Parmigiana and Marsala, while also covering the steakhouse beloveds like the NY Strip with herb butter, and skirt steak with horseradish sauce.
The "little touches" are the big winners here at BiVio, and the dedication to quality ingredients and family service separates them from many establishments I have previously visited in the area. The details are carefully thought through, and it is obvious to customers with each and every order. When you experience a meal at BiVio, you're reminded of Sunday dinner with the family – wine flowing, multiple courses, sing-alongs – and an unspoken assured comfort that your entree will be just as good as it was last time. I truly believe consistency is one of the most important elements in the industry, and from my experience, BiVio has mastered this without question.
Whether you're looking for a new neighborhood favorite or brainstorming where to host your next event, I recommend that you visit BiVio and experience their cuisine, hospitality, and "Sunday sauce with the family" atmosphere. New customers and existing patrons will certainly enjoy the experience and cuisine, regardless of the menu they choose to peruse. Located on Jericho Turnpike in Huntington, open Sunday through Tuesday (closed Monday), I suggest you drop in and see what it's all about.
---