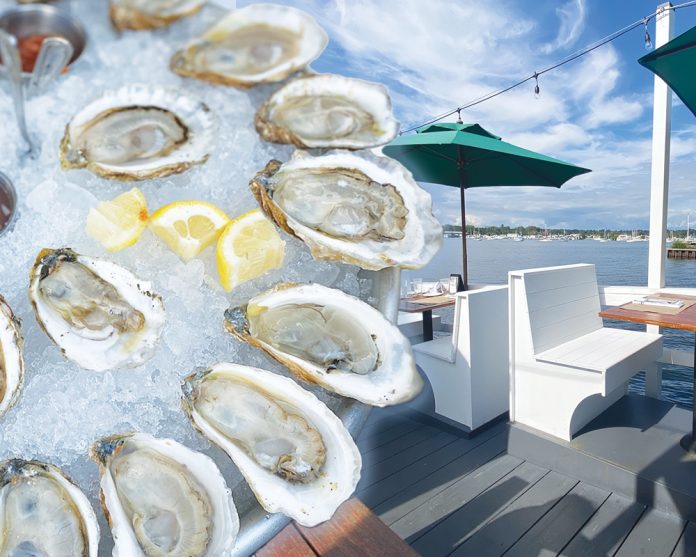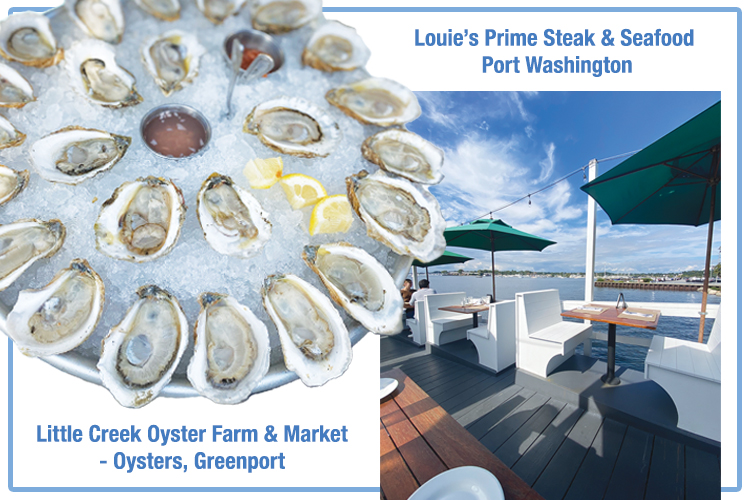 by Kristine Kelly Rubin
When I think about summertime, I think of good food and sunshine. Some of the best parts of living on Long Island during the summertime are the smell of the ocean on a hot day, eating fresh seafood, and sharing a cocktail with friends. When it is time for a night out you want to take advantage of the best that Long Island has to offer.
In the quintessential and quaint town of Port Washington, there are a few local spots that have some of the best views and food the area can offer. Louie's Prime Steak & Seafood has been in the area for over 100 years, and it is a local favorite. Serving many options from their famous raw bar, fresh daily-caught seafood, and of course their classic ribeye, there is no shortage of options for the whole family to enjoy. The sizzling crispy calamari are a must, and if you are lucky enough, find a seat out on the deck. The views are great anytime, from lunch to a spectacular sunset. Don't forget about Butler's Flat, another favorite with fresh seafood, from delicious Lobster rolls to chowder to fried clams. Just make sure to bring your appetite. This location can be reached by land and sea alike.
If you are looking for a trip out east this summer, check out Cowfish in Hampton Bays. You can cozy up by the window and get a great meal right on the water while avoiding that dreaded Hamptons traffic. You can go for happy hour drinks, or a stop by for a delicious meal. On Fridays, they have live music from 6-9pm. Feel free to bring the kids, as this location is also considered family-friendly.
On the other fork, in Greenport, check out Fortino's Tavern. This is a seasonal restaurant with some amazing food, service, and the best views that the area has to offer. The cocktails are delicious, cornbread is a crowd favorite, and sitting out on the dock for a meal is tough to beat. Be sure to also check Little Creek Oyster Farm & Market. They do not accept reservations, but it is well worth the wait. Order some fresh-caught oysters and a Bloody Mary and you are all set!
If you are looking for something other than seafood with good views, be sure to check out Purple Elephant in Northport. The food is Central and Latin American inspired with vegan, non-vegan, and gluten-free options, appealing to all appetites. Located in Britannia Yachting Center, this is a local staple. In the summer, sit on the outdoor back patio with a view of Northport Harbor. The nachos are delicious, both the vegan and non-vegan variations.
Wherever you choose to go out this summer, take advantage of what Long Island has to offer. We live in one unique place and there are so many hidden gems to explore.
---
---