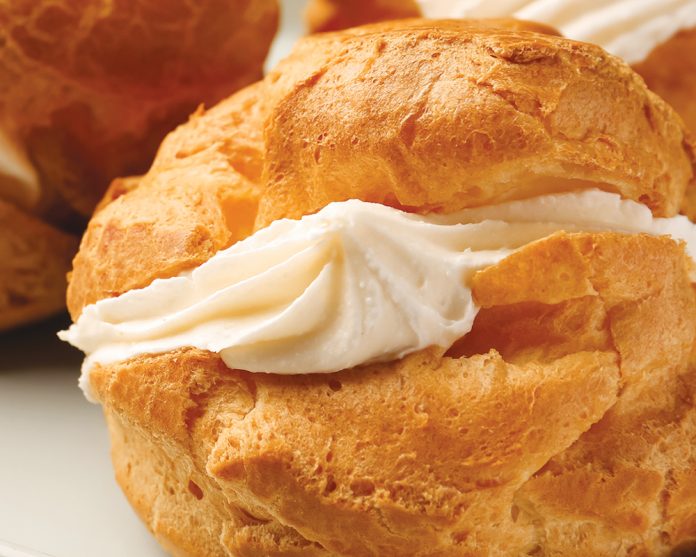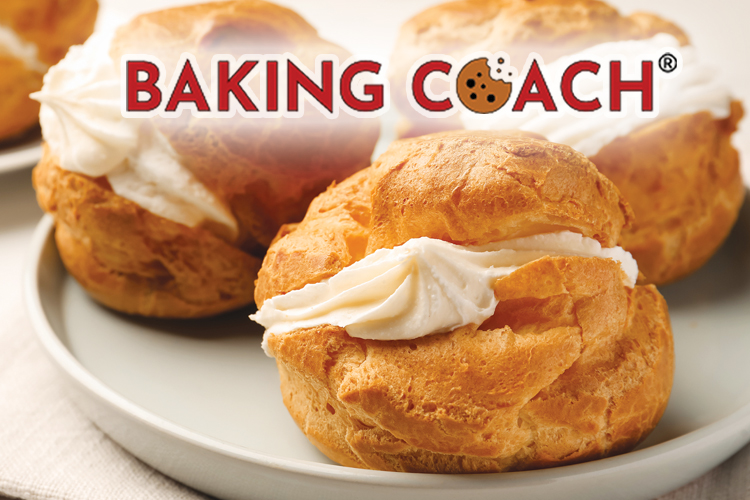 Yield : 12- 16 (depending on size)  ~  Time :  90 minutes
HERE IS WHAT YOU NEED :
1 stick unsalted butter

1 cup water

1 cup flour

1/2 teaspoon salt

4 eggs

2 cups heavy cream

1 package vanilla instant pudding
---
HERE IS HOW YOU DO IT :
Place butter and water in a medium size saucepan; stir over high heat and bring to a rapid boil. Reduce heat to a low setting.
Add flour and salt at once and stir quickly. The flour mixture will come away from the sides of the pan and gather together to form a dough ball.
Remove from heat. Crack an egg into a small bowl then stir into the batter; mix fast until fully incorporated. Repeat for remaining eggs.
Drop by heaping tablespoons or put dough in a pastry bag and squeeze out mounds of dough onto an ungreased cookie sheet about 2 inches apart.
Bake at 350 ° until puffed and golden brown for 35-40 minutes. Remove from the oven and place in a draft-free space until completely cooled.
In a medium size bowl, beat cream and pudding with a hand mixer until well combined.
Cut off tops of puffs, carefully scoop out any extra inside dough, and fill with pudding mixture. Store in the fridge and enjoy!
---
---