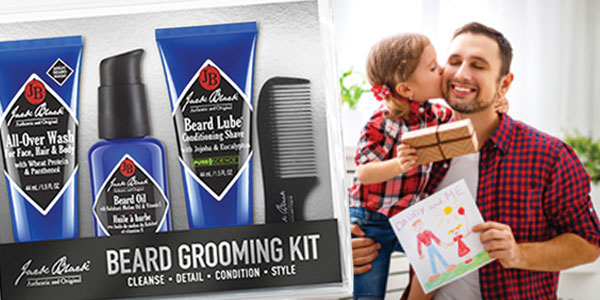 Tammy Severino is the President of RPC Development, a business and development consulting firm for local businesses and not-for-profit organizations. She has more than 20 years of experience in writing, from business writing to journalism to creative writing, as well as in event planning for corporations, not-for-profit organizations and private clients. In her spare time, this fashionista follows and writes about fashion, travel, and other lifestyle topics.
Dads work hard all year long to take care of the ones they love. Celebrating them only one day of the year seems to be a less than sufficient way to tell all the dads how appreciated they are. However, in deference to the day set aside for the special dads in our lives [this year it falls on June 18th…also my brother's birthday], let's discuss some great gift ideas to show these guys how extraordinary they really are.
If your family is anything like ours, Dad is always on the go – getting things done to make our home just right. With summer coming up, perhaps you should consider something that will allow him the opportunity to enjoy the nicer weather and a slower pace. If he is a golfer, maybe a great new club or golf bag to hold the clubs he already owns. If he wants to enhance his game, a series of lessons could be just the thing. If golf is not his game, how about a gift package that includes a beach chair, a stylish cooler to hold his drink, and a new pair of shades. For the dad who loves the water, consider a new paddle board, kayak or gift certificate for a day of fishing on one of LI's amazing charter boats.
So, the dad in your life prefers the yard, you say? Why not consider a new grill or, if he already has a new grill, a set of grilling tools and a 'best dad ever' apron to let him take over the grilling duties in style. If dad would prefer nothing more than a backyard siesta after long days of work and house projects, try a new hammock or backyard lounger that can be placed in just the perfect spot.
If your dad likes to stay on top of the latest trends, he might like a gift set or membership to www.getjackblack.com. This online company offers an array of grooming products to make any guy feel perfectly preened. With their membership, new blades will arrive for his razor via mail to keep him looking sharp all year long. Maybe your dad's idea of the latest trends is techie goods. From Apple watches to remote control helicopters to intelligent personal assistants (such as Alexa), there are lots of techie toys from which to choose that will pop a smile onto Pop's face.
If you want to peruse for different gift ideas, try www.mancrates.com, an online company with a new twist on gift baskets. Here you will find 'crates' with great choices for men with all kinds of tastes and styles. From car guys to golfers to fishermen and more, they have guy-styles gift crates at several price points for every budget.
Whatever you choose, pick something that tells dad just how much you love him and understand who he is. Spend time with him – not just on Father's Day, but throughout the year. After all, time with you is the best gift there is. Just ask Dad…I am sure he would agree.