Lindstadt Gutters
812 Fort Salonga Road
Northport, 11768
W: http://www.lindstadtgutters.com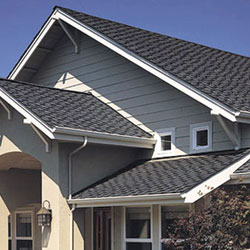 You probably know that gutters and roofing are your home's first line of defense against the elements, but that might be where your knowledge starts and ends. Ed Lindstadt and Jerry Hehir, however, know gutters. Cousins and lifelong Northport residents, Ed and Jerry have been at the forefront of the gutter
industry on Long Island since Ed started the
business in1962. Jerry came on board in 1977. In the over 55 years their Northport office has been serving Nassau and Suffolk, the cousins have
embraced new technology and changing times, but their core commitment to quality and customer service has been a constant.
Ed started Seamless Gutters by Lindstadt
during the big building boom in the Sixties. He knew the industry was something to invest in and he was correct. Seamless Gutters by Lindstadt was the first company on Long Island to use the seamless gutter machine, which is a portable machine that creates custom length gutters to fit your
specific structure. It revolutionized the gutter
industry and helped prevent leaks far better than traditional sectional gutters.
Seamless Gutters by Lindstadt offers a
complete line of all types of gutters and leaders for both commercial and residential homes and buildings, including aluminum and copper 6" half round gutters and custom gutter installations. They install gutter guards, gutter tunnels, MicroGuard leaf shedding systems, screen enclosures, patio covers and carport covers. They also specialize in roofing, trim, and fascia and soffit repairs and installations.
Ed and Jerry understand the rewards and
challenges of maintaining a home on Long Island. Seamless Gutters by Lindstadt is family owned and operated and everyone on staff takes pride in the work they do. They use the most effective, high quality products for their customers and are fully insured and licensed in both Nassau and
Suffolk counties.
Customer service is a top priority at Seamless Gutters by Lindstadt. Jerry's motto is, "Do it right or don't do it at all," and that is reflected in the company's service, craftsmanship and quality. Their happy customers appreciate the beautiful work, courteous, prompt manner and cleanup done by Ed and Jerry's crews. "My house looks 100% better!," says a satisfied customer in
Commack, "Seamless Gutters by Lindstadt is very professional and attentive to detail."
Protect your family's most important asset! Call Seamless Gutters by Lindstadt at (631) 754-2114 for more information today. They are located at 812 Fort Salonga Road, Northport. Check out their website at www.lindstadtgutters.com for a gallery of their work, frequently asked questions and more.