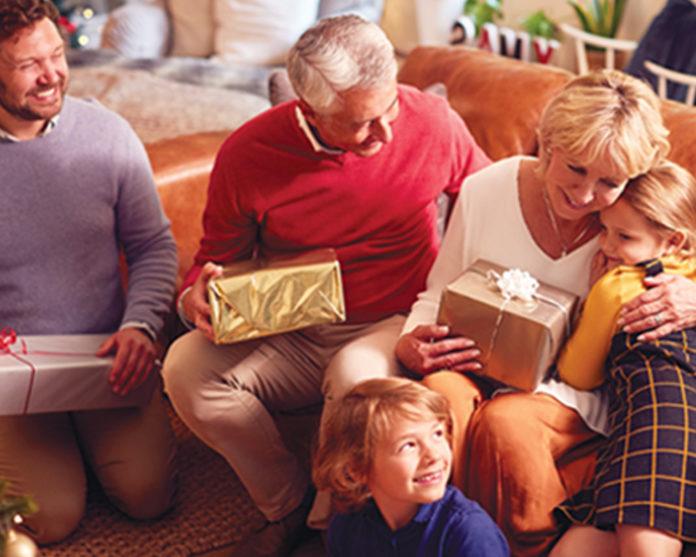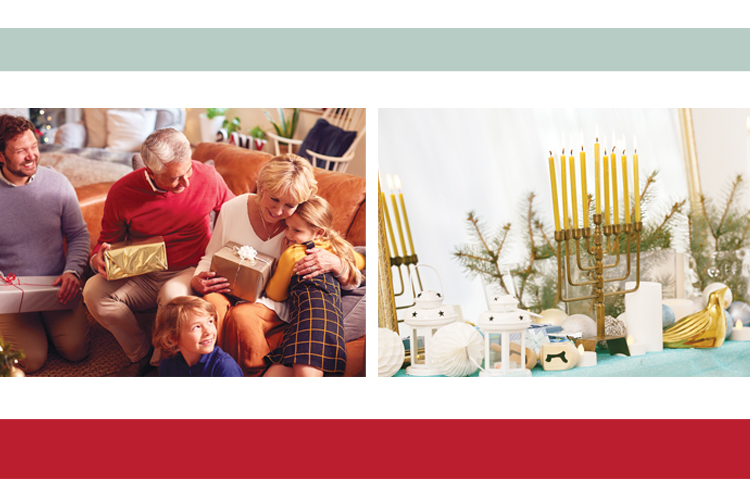 We all know that entertaining at home is really a holiday gift that should be shared with friends and family, especially this year. The best hosts are the ones who are relaxed and enjoying themselves. How do they do it? What holiday magic have they learned that many of us have not yet mastered? I think we all know it's not magic, but good planning and preparation (easy for me to say). The good news is we still have time on our side, so let's use it wisely.
Start by doing a quick clean up and get organized! Get rid of whatever is worn, torn, or broken and begin your to-do lists for gift giving and home decorating. Make them realistic and affordable – evaluate the way you've done things in the past. Maybe it's time to change it up.
GIFT GIVING…
• Have a family lottery to eliminate too many presents
• Purchase gift cards
• Shop online (however, support small businesses too)
• Just exchange greeting cards with personal messages
• If you're in the Fortune 500 category, hire a personal shopper and send them off to complete your list.
• If gift giving is part of your celebration, be sure you've wrapped a few extra presents so when unexpected guests turn up, no one will feel left out.
• What about the kids at gatherings? Have you planned anything special for them to keep them happy and occupied?
HOME DECORATING…
• Don't plan a renovation project too close to the holidays.
• A fresh coat of paint can easily transform a room (try a new color that works or an accent wall).
• Use holiday decorations as seasonal additions to your home.
• More is not always better. Proper showcasing can make inexpensive objects look grand and beautiful. Try to group holiday accessories as you might any collectible. For example, your existing bookshelves may be the perfect place to display a whole Christmas village or Chanukah menorah collection, rather than adding an additional table taking up needed space.
• Make your staircase a focal point with decorative garlands and plants (if the steps are wide enough). This is especially effective since your entry sets the tone of the whole house.
• Fireplaces can look wonderful when dressed for the season with mantle covers, candles, Christmas stockings or dreidels and Chanukah cards.
• Place your tree or giant dreidel in an area for greatest enjoyment, leaving enough space for presents and people opening them.
• Do your decorations overwhelm your guests? Is there still room for comfortable seating or should you move things around in advance to accommodate everyone?
• Set the time for guests to arrive and don't leave it too open ended to ensure that guests don't turn up when you need to get ready.
• If guests are staying over, make sure their quarters are prepared and user friendly (empty drawers and closet space, clean towels, fresh bed linens). Do you want to decorate that area with holiday décor? Is your coat closet empty? Are there extra hangers in it?
• Do candle holders have candles?
• Check out the powder room. Add fresh scents, decorative paper hand towels, and a candle or two.
Finally, find a wine you love to serve, open a bottle now, pour a glass, make your lists and remember what the holidays are meant to be. Enjoy the anticipation of celebrating traditions with family and friends. When the day comes, if you're prepared, it will become a happy memory for the future. Best wishes from everyone at Natalie Weinstein Design Associates!
Join me for a "box lunch and learn" on Friday, November 19th at 11:30 AM at the Calderone Theatre building, 176 Second Street, St. James (1st floor) for a "before and after" viewing of local residences and a "get your home holiday ready" seminar with questions and answers. Each attendee will get a personal decorating kit. Raffle prizes including a free home consult will be offered. At $50 per person, your donation will go to Celebrate St. James and help turn the historic Calderone theatre into the St. James Community Cultural Arts Center. Reservations a must; limited seating. Call 631-984-0201.