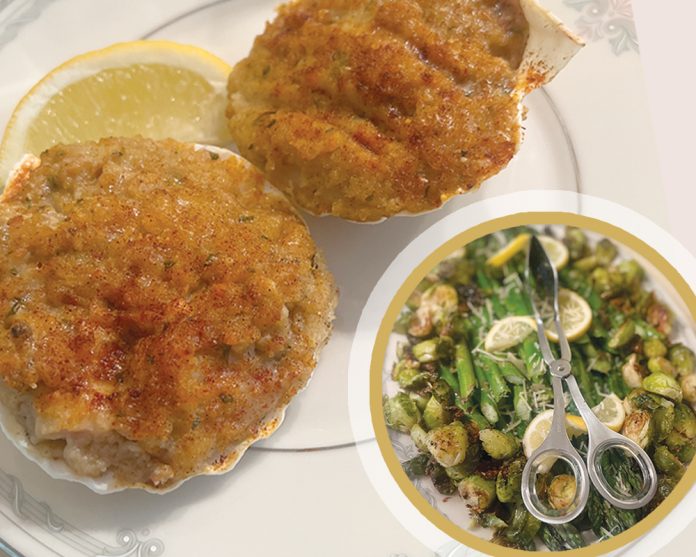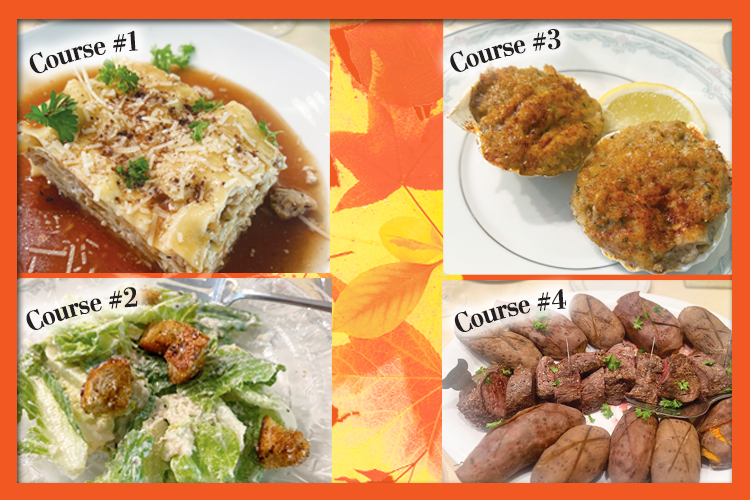 My holiday meals are a snap with one stop shopping at Costco®.
---
Course #1 : My White Lasagna with truffle au jus relies upon fresh mozzarella, ground meats, truffle powder, and whole truffles complete with shaving tool!
---
Course #2 : My classic Caesar salad relies upon homemade croutons from fresh multigrain seeded bread loaves, artisanal romaine lettuce, Hellmann's mayonnaise squeeze bottles, real lemon juice, and Worcestershire to help enhance my classic anchovy dressing.
---
Course #3 : My homemade baked clams rely upon fresh clams, onions, Italian seasoned bread crumbs, grated Parmigiano Reggiano, Kraft parmesan cheese, olive oil, dried parsley, and paprika.
---
Course #4 : My entree course consists of beef tenderloin, sweet potatoes, baked potatoes, fresh organic asparagus and fresh organic Brussel sprouts roasted with spices and olive oil.
---
---
---