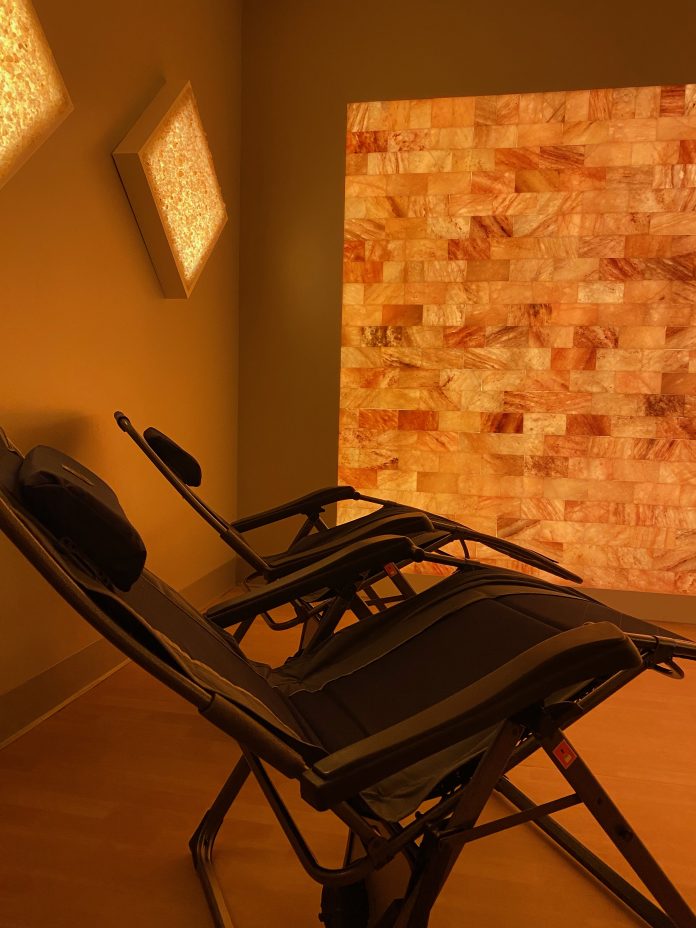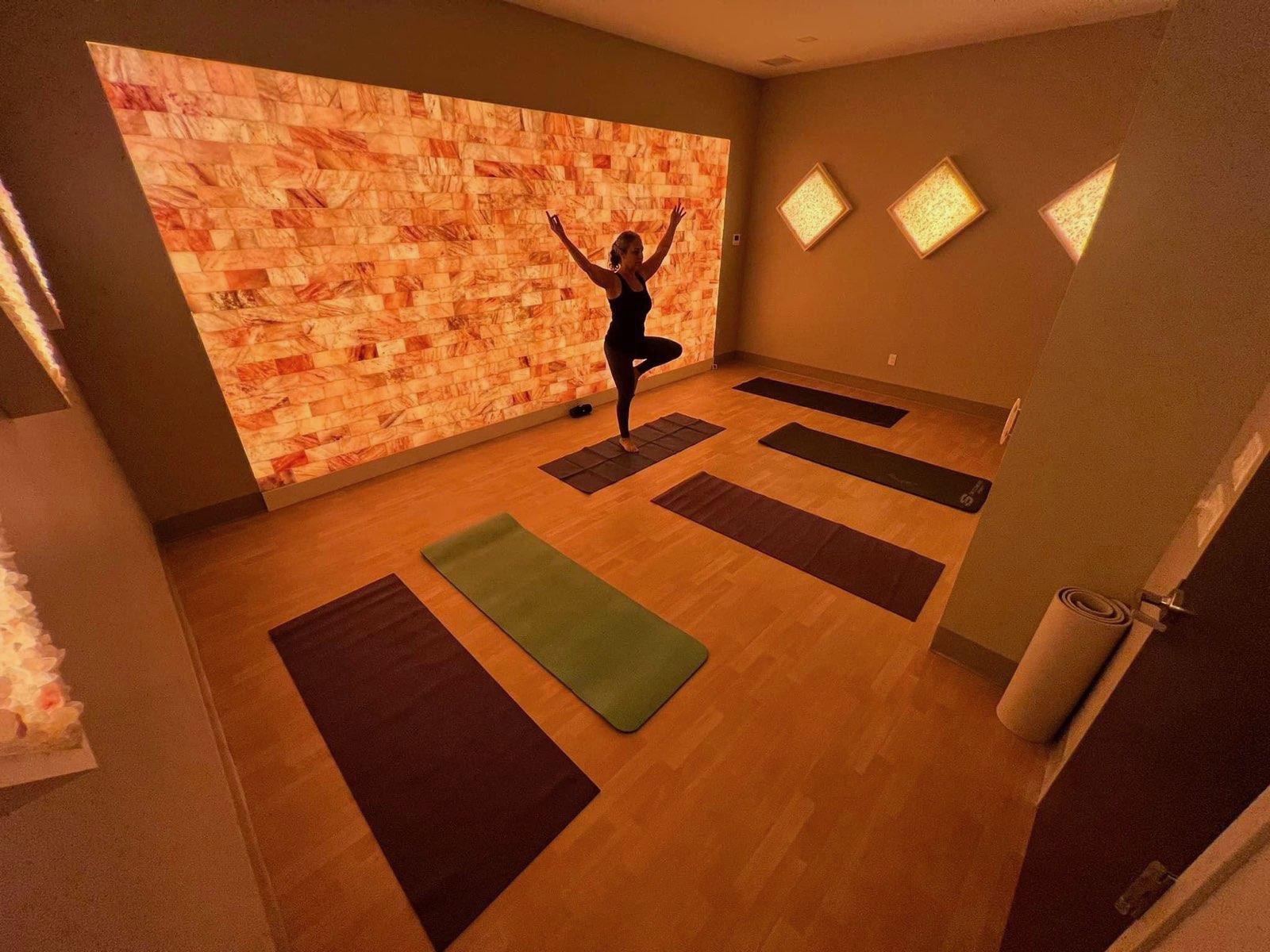 jnuzzo@lavidamassage.com
Coughing and squinting became the new norm last week as the smoke hovered over our Island from the raging Canadian wildfires to our North. Those masks we were all too happy to do away with became our friends again just to feel like we could go outside! We could feel it in our eyes, and in our chests as we took a breath outside… and we worry… what is this smoke doing to us? 
That's what the staff at LaVida Massage, Skincare and Wellness Center of Smithtown felt as well. "We could smell the smoke inside our lobby, and as everyone knows, our lobby is always a breath of fresh aromatherapy…" remarks Gail, the General Manager of this 11-year-old locally owned Massage and Skincare Center that recently expanded into Wellness. "thank goodness we have a salt room."
 An idea was born, and quickly put into action. "We realized that we could help people in our community with the salt room we recently built" explains co-owner and Smithtown resident, Jessica Nuzzo. "the halotherapy can alleviate the symptoms that people are experiencing – the irritation and difficulty breathing." 
Halotherapy, or salt therapy, involves breathing in air with tiny salt particles to improve your breathing. Halotherapy is considered an alternative treatment for lung problems such as asthma, bronchitis, and cough. (Web MD). 
LaVida offers an 'active' salt room, with a special halogenerator to deliver the precise amount of microfine salt particles to enter the human body and draw out pollution and bacteria. The room is temperature and humidity controlled with a special ventilation system to immediately remove the salt particles once the session ends. 
"Clients sleep in the salt room, do yoga, listen to guided meditation, and read books all while getting halotherapy. Companies even hold staff meetings in here to offer their employees a health benefit while getting some work done!" explains Jim Nuzzo, co-owner. "We knew we benefits of Halotherapy could help our community, so we opened the doors to anyone who was having trouble with the smoke in the air." 
And they did it at no charge. Over 140 people in the community flocked to LaVida on Terry Rd in Smithtown this past weekend to try to get some relief through Halotherapy. "Every session was booked solid. We wanted to help as many people as we could" explained a staff member "we knew it was important".
LaVida is still booking sessions at half price through the end of the June to continue their efforts to help as many people as possible to clear out their lungs and feel better through halotherapy. You can call 631-979-9000 or book online at www.lavidasmithtown.com if you are interested in halotherapy or any other of their offered services for Massage, Skincare or Wellness.
 LaVida Massage, Skincare and Wellness Center is located at 119 Terry Rd, Smithtown NY (Next to Walgreens near the corner of Rt 347). In business over 10 years, this locally owned center has recently moved into a brand-new facility offering Salt Room, Infrared, Sauna, Lymphatic Drainage, Red Light Therapy, Targeted Cryotherapy and more. Home of the Hydrafacial™ and boasting 3 next-generation machines, LaVida has been a leader in the Massage and Skincare business for many years in Smithtown and really care about their community.