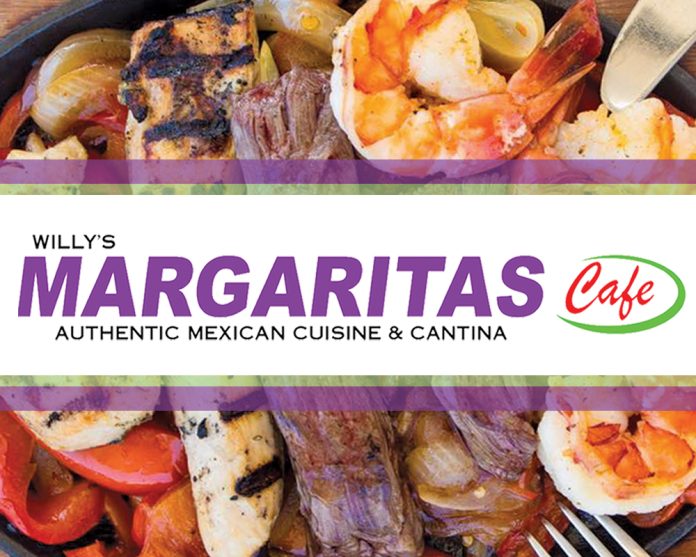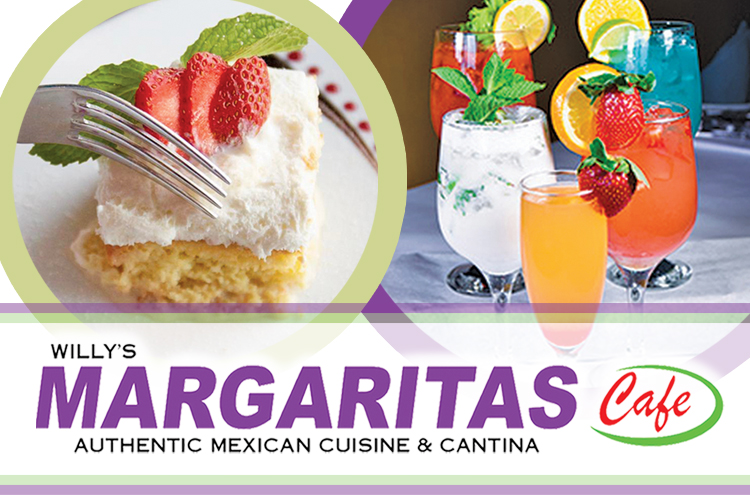 581-583 Smithtown Bypass, Smithtown, NY
 

•

 

631.257.5999
4747-16 Route 347, Port Jefferson Station, NY

 

•

 

631.642.8555
---
---
Margarita's Café is the no-frills, local Mexican restaurant you never knew you needed. Quaint, charming relics welcome you into this locally cherished oasis. Their mission was to create a restaurant that was not just an eating experience, but something that "touched on all the senses". Throughout our meal, my ears are enjoying authentic mariachi music, tastebuds are enjoying the cuisine and cocktails, and eyes are calmed by the genuine atmosphere. It appears they have succeeded in giving guests a holistically entertaining experience.
They have an array of menus including lunch, dinner, daily specials, happy hour, drinks and desserts. For dinner, I'd recommend taking your time and enjoying a multi-course experience. Start with a few "antojitos", or appetizers. My personal favorites are the guacamole (freshly made a la vista with avocados, jalapeños, tomatoes, onions, lime and cilantro – served with warm tortilla chips and salsa sauce), ceviche (made with shrimp, celery, cucumbers, onions, avocado mixed with cocktail sauce, topped with cilantro – served with plantain chips), and tostones rellenos (fried plantains topped with shrimp, chicken, ground beef, Oaxaca cheese and cilantro – served with Tampiqueña sauce). There are plenty more to choose from, but I prefer to keep it classic.
For entrees, you can choose from tacos, enchiladas, platos tipicos (my personal favorite), specialties (vegetarian, fish, seafood, beef, chicken – the list goes on and on), fajitas and more. When I'm enjoying Mexican cuisine, I will always order the burrito. It usually tells the story of the establishment and fills my heart with comfort and happiness. The burrito mojado at Margarita's is hearty, and classic. Served in a soft flour tortilla, stuffed with Willy's style C.A.B skirt steak sautéed in salsa rojo, stuffed refried beans, Mexican cheese, lettuce. Topped with green tomatillo sauce, crema and guacamole sauce – it's delicious. Tamales are my second go-to. These are homemade – wrapped in corn husks, stuffed in corn meal dough, with choice of chicken or beef, then baked and topped with a non-spicy homemade chipotle sauce and melted cheese. Yum. There are dozens of other options at this homey sanctuary, and truly something for everyone – vegetarians, gluten-free, your picky sister-in-law.
End your meal with the tres leches (vanilla sponge cake soaked in milk, topped with whipped cream) and/or the Mexican pudding (warm bread pudding with caramelized bananas – served with raisins, dark rum, vanilla ice cream, garnished with drizzled caramel sauce). Sip on some tequila (if that's your thing) they have an impressive list! Or perhaps you'd rather enjoy the cafe con leche Mexicano (XO patron dark cocoa, XO Patron Incendio, Rumchata and coffee, latte, topped with fresh whipped cream) – decadent and just sweet enough. 
Next time you're craving Mexican cuisine, visit Margarita's Café. The food is comforting, the people are welcoming, and the vibe may be just what you need. Great for a family dinner, a no-frills date night or even takeout. Willy, of Willy's Margaritas Cafe, has something for everyone.
---
---