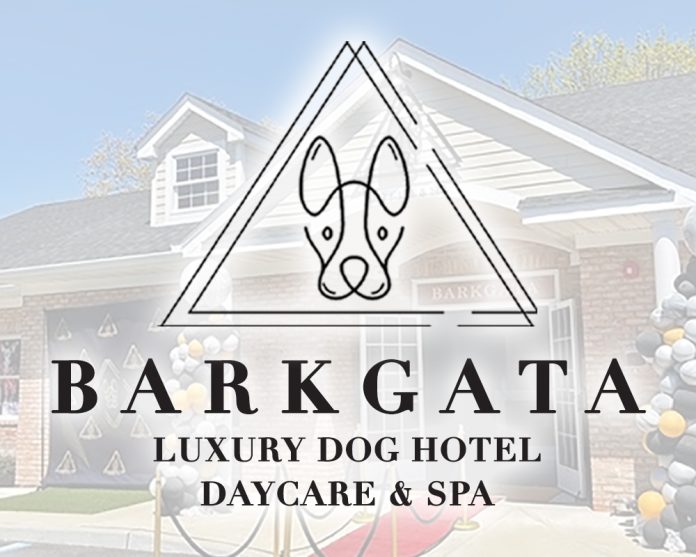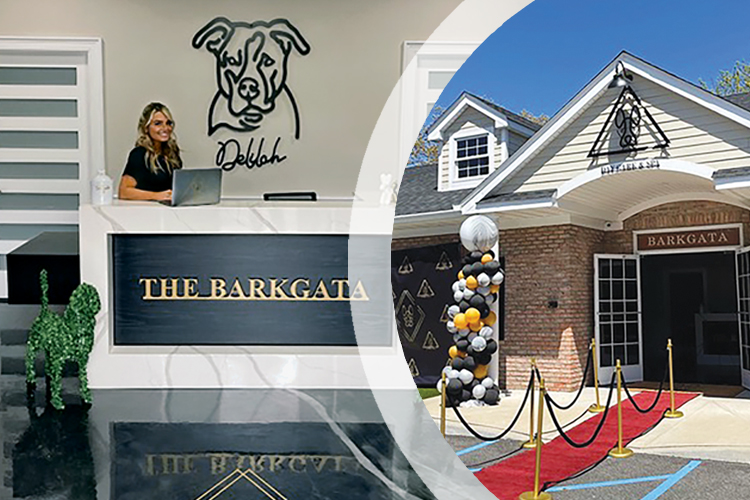 ---
99A Lake Avenue South, Nesconset  ◊ 631-888-3500 ◊ barkgatapethotel.com
---
As much as we would all love to bring our pups with us when we travel, more times than not, it is unrealistic. At the same time, being left at boarding facilities can be stressful for pets, to the point of becoming ill. Finding a healthy, safe, and stimulating environment for our furry family member is important.
Barkgata Luxury Dog Hotel and Spa, located in Nesconset, has set the gold standard in taking care of your family pet. Lifelong dog lover, Bianca Caras, fulfilled her dream when she opened her own dog hotel and spa this May. Bianca's childhood dog Delilah inspired her to create a cage-free facility, where dogs will be stimulated through interaction with kind and caring staff members, minimizing a dog's anxiety.
Barkgata Luxury Dog Hotel and Spa offers boarding, grooming, and daycare (full and half day). Dogs are groomed with the highest quality, all natural products and treated to a blueberry facial and oatmeal bath. Now, how is that for being pampered? When it comes to boarding, rest assured your dog will be treated like royalty. As Bianca explains, "There is nothing like home, but I want our facility to be the next best thing."Each suite includes a beautiful painted mural, flat screen TV, and a microfiber orthopedic bed.
Barkgata places the safety of the dogs and the cleanliness of their facility at the top of their priority list. All AC units are UV filtrated for clean and healthy air. Bianca holds four certifications: First aid and CPR Animal Certified, Pet Hotel Ownership, Pet Daycare Ownership and Pet Spa Ownership.
To say customers have been pleased with their experience at Barkgata would be an understatement. Dog owners outright express their appreciation for taking such good care of their pets, so much so, even returning dogs pull to the door to show their excitement upon their return!
Being involved with the community is especially important to Bianca. As a member of the St. James and Smithtown Chamber, she donates often to several organizations, such as, Angels without Faces and Last Hope. As a result of Barkgata's fast building reputation, Bianca has been overwhelmed with positive feedback and support from the community. Our goal has always been to create the perfect "home away from home" says Bianca. The next time you are planning a long trip or a quick weekend getaway, call Barkgata Luxury Dog Hotel and Spa and make an appointment for a tour of their beautiful facility.
by Jessica Bromberger
---