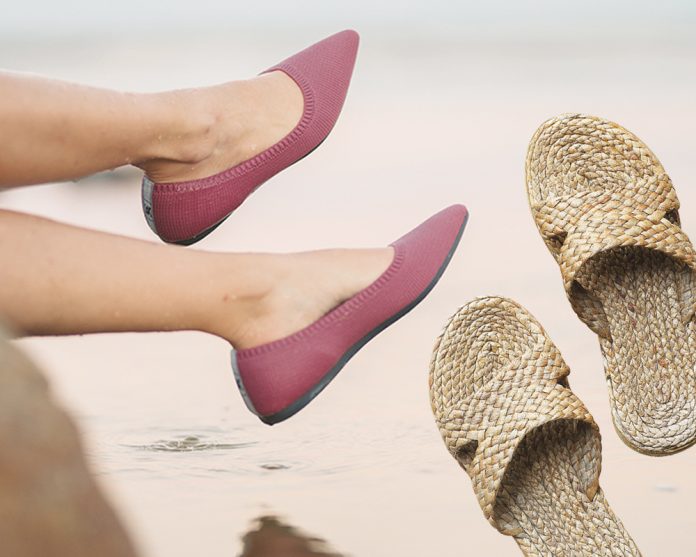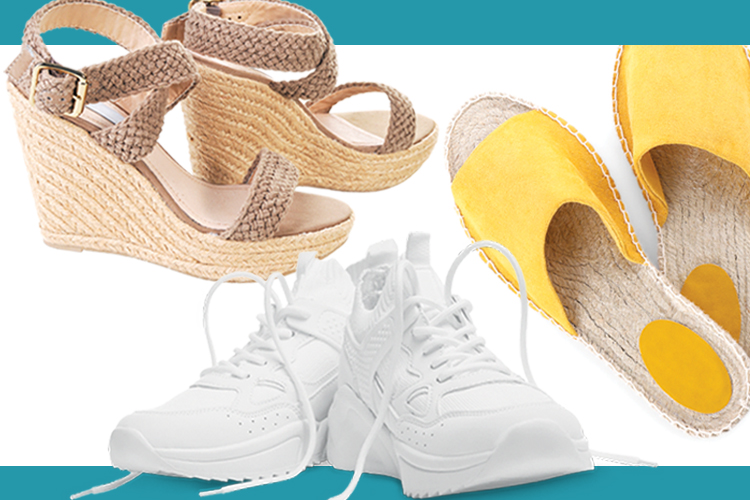 Feet help regulate the entire body's temperature, and with the thermometer climbing steadily into the high 90s, ensuring you are wearing the right shoes is essential. Designers from the runway to the department store have focused on functionality and fun for this summer season. They understand their shoppers want to be comfortable and cool, while also feeling confident in a cute new pair of shoes.
Woven shoes have strut up and down the runway and now they can walk your daily route. This trend is applicable to any shoe, be it sandals or heels. Thick straps crisscrossing over each other give a basket like appearance. This structure makes the shoe breathable and unique.
If you find the thick bands of woven shoes to be too restrictive, shoes that are barely there are equally popular this season. This style is usually found on sandals or kitten heels. An evolution of the '10s gladiator sandals, this trend drawls on skinny straps, skinny heels, and hardly any fabric on the top of your foot.
Ballerina slippers have been on the verge of reemergence for years now. The preppy style of the 1980s has been surging during colder months with loafers and Mary Janes. Finally, this summer, the ballerina flat is back. Simple and clean, ballerina slippers are aesthetically romantic and feminine, and a perfect option for those not comfortable in heels or platforms.
For those seeking the extra height, wedges remain the summer heel of choice. Like ballerina flats, wedges are a continuation of the 1980s shoe craze. Wedges are power shoes, being a bolder, clunkier option than the stiletto. While many wedges are available in neutral tones, Gen Z has revamped the shoe with a certain flare – the shelves are full of brightly colored wedges in a plastic-like material, with floral appliques and glitter skins.
An understated, simpler option is the big, white sneaker. Commonly seen in street style inspiration photos, these sneakers are perfect for running errands and long days. The plain white keeps the foot cool and keeps with the summer visual of light pastels.
If white is too boring for you, brightly colored slides are hitting the shelves in equal measure. Another easy-to-wear option, these slides can be slipped on when running out the door and kicked off when you hit the beach. The bright colors and embellishments make them visually fun and exciting, a real eye catcher.
When shopping for your newest summer shoe, pick out the pair you will be most excited to wear. Remember what your closet looks like, and know what your feet can tolerate. A shoe tree crammed full of shoes you never bother with is depressing. Trust your judgement, and strut forth!
---
---