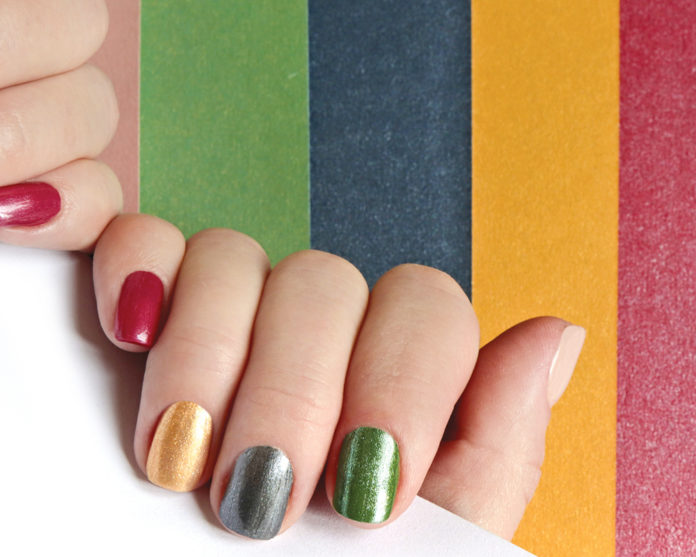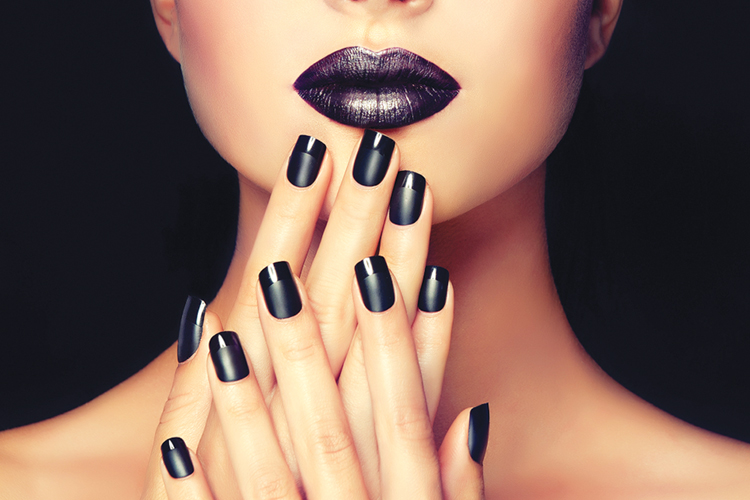 ---
Pretty much anything goes these days when it comes to fingernail fashion. Manicures are the new accessory and nail design has become an art form unto itself. There are all kinds of dramatic, festive and beautiful ways to express yourself, so ask your nail technician to create a unique design that is sure to draw attention at this year's holiday party.
Sure the timeless neutrals, nudes and monochromatic autumn colors are nice for the cooler months, but with so many unconventional nail choices at your fingertips, why not venture outside the traditional and try a fun new look? Take a scroll through social media and you'll find a myriad of spectacular, glamorous and often quirky styles to give you inspiration. Nails can be short, square, pointed or ultra-long. There really are no rules so if you can imagine it, you can paint it!
For the upcoming holidays you can't go wrong with the shimmery golds, silver and pewter polishes that flatter any skin tone and compliment any outfit. Darker manicures are still popular as well, yet the stark blacks and greys have been replaced with navy, deep plum, or espresso brown for a fresh and classy look. Another popular polish color this season is green, in varieties like seafoam, chartreuse and emerald. These may not be the most flattering hues on everyone but if you feel adventuresome…go for the green.
The French manicure is a favorite go-to for many women, and this year the new colored French manicure takes center stage. This updated look is still tasteful and clean. Instead of a light pink with white tips, you can choose polish in any shade you fancy and garnish the tips with geometric designs, metallic flecks, abstract shapes or swirls of color.
One of the prettiest nail art styles trending today is the dried flower look, with tiny floral emblems on the nail tips covered by a sheer pale pink. It's lovely and feminine, leaving your hands looking like a beautiful bouquet of wild flowers.
A playful manicure suitable for any age: polished nails accented with bits of decorative art, (little snowflakes, gold stars, red hearts, polka dots, glittery stripes or even your favorite emoji). Nails can also be painted in tortoise shell, various animal prints, rainbow mix and match, black and white designs or even plaids.
These are just a few of the new trends in nail art. So why not shake it up this season and try one of these eye-catching alternatives for your next manicure. Don't forget, when it comes to fashionable nails, you can also never go wrong with a classic crimson red.