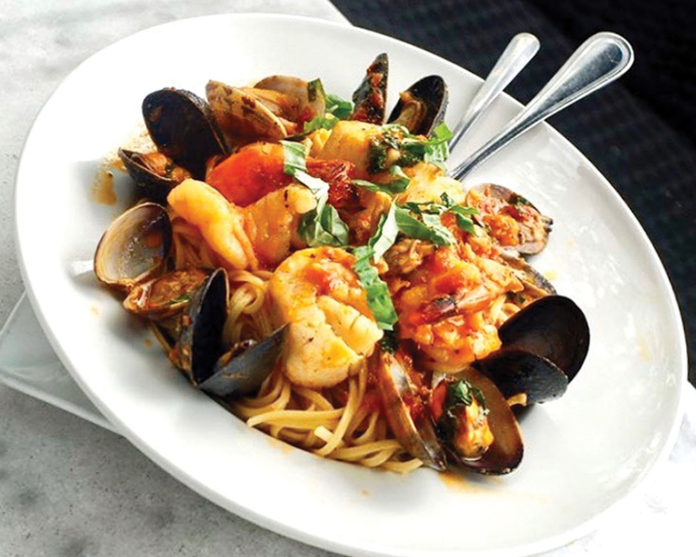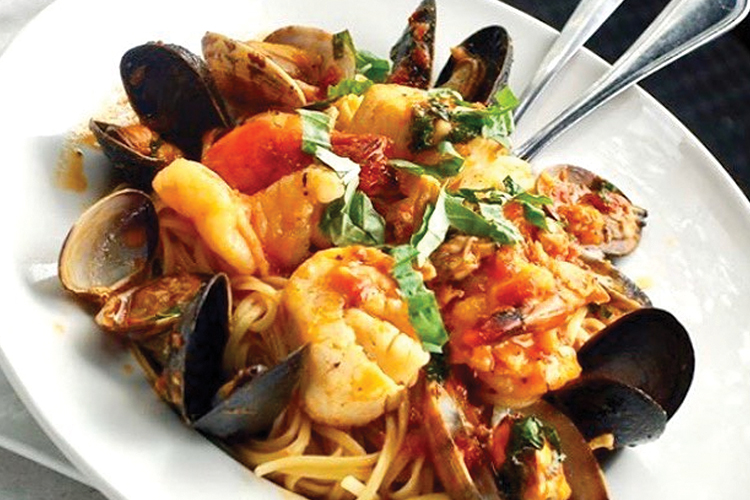 When you find a place that treats you like family and then puts delicious authentic Italian food in front of you, you are bound to be happy. While many bars and restaurants have opened in the Farmingdale area over the past few years, Tre Scalini's eleventh year anniversary signifies their place on Farmingdale's main drag. Serving rustic Italian dishes made to order, this old-world fashioned trattoria with exposed-brick walls and a full bar is worth a visit. Having worked three years in an Italian restaurant and nine years at his own pizzeria in Port Washington, owner, Angelo Barrera, of Tre Scalini has a lot to be proud of. Experiencing the ins and outs of the restaurant business and taking on all roles, Angelo always knew it was something he wished to pursue.
Tre Scalini boasts southern Italian fare that will remind you of the days when Mama prepared another epic meal for the family. From hearty Bolognese, veal marsala and lamb chops to potato gnocchi and the best Shrimp Francese on Long Island, their menu will intrigue even the fussiest of palates. Sunday through Thursday Tre Scalini offers a terrific value to their patrons. Choose a soup or salad, and an entrée (from a select menu), served with a vegetable and dessert, all for only $22.95. They have a $15.95 daily lunch special from 11:30AM-3:30PM that is all inclusive as well.
As Angelo explains it, "I want to give my customers a lot of value for their money. Combine this with the excellent service that we strive to deliver, means that we keep our customers coming back and we do!" At Tre Scalini, their philosophy is to make every meal a celebration of life.
Serving as the go to place for family gatherings, date night, business meetings and parties, Tre Scalini goes beyond for their customers. In fact, their in-house party packages are very reasonable and is something that Angelo has become very well known for. Starting from only $22.95 per person Tre Scalini can customize a catering package to suit. Angelo remains involved with the local community and enjoys lending a hand to those in need. From donating to the local churches and sports teams to hosting fundraisers or providing gift baskets, you can always count on Angelo and his attentive staff.
As Tre Scalini celebrates their eleventh anniversary, please join me in congratulating Angelo and his Tre Scalini restaurant with many more years of success ahead.
196 Main Street, Farmingdale
516.249.0140
Tre Scalini | Italian Restaurant Main | ST Farmingdale New York (tre-scalini.com)